Music Reviews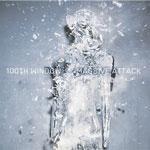 Massive Attack 100th Window
(Virgin)
Buy it from Insound

When is a Massive Attack album not a Massive Attack album? More than ten years ago Britain and America bombed Iraq, and Massive - thus renamed so as not to be associated with the sanguinary events in the Middle East - changed British music. Today, something similar is happening, and for very different reasons, we have not-quite a Massive Attack record. With Mushroom gone, and Grant 'Daddy G' Marshall looking after the kids, Robert '3 D' del Naja is left steering the Massive ship. The absence of Mushroom and Marshall leaves the Wild Bunch crew without the dark dub and reggae that tempered the brooding post-punk of del Naja. In fact, this is a record a long way distanced from the collective's roots in the clubs of Bristol.
What makes this record now even more fascinating is the background of political and legal chicanery that has followed its released. Following del Naja's very public involvement, alongside Blur's Damon Albarn, in the Stop the War campaign, and his somewhat farcical, and, frankly, suspicious 'arrest' in relation to child-pornography charges, what is essentially a solo record by 3D falls even closer under the critical spotlight.
Cards on the table first though. I cannot be impartial about this record. For those of us who grew up in the 1980s in Britain, the importance of Massive Attack, and in particular their epoch-marking number one Unfinished Sympathy was the star of hope after a decade dominated by self-serving oafs life Phil Collins, Stock, Aitken and Waterman, and defunct stadium rock. Massive Attack spawned Tricky, Portishead and opened the door for every intelligent and soulful piece of electronic music of the last ten years. And in their post-soul, jet-black earnestness, finally, there was music for sex, drugs and angsty philosophy. Their work with Horace Andy, Tracey Thorn and Shara Nelson set the stall for provocative collaboration, and for music that followed technology to its limits while respecting the human heart.
Perhaps sensing the pivotal position of the Attack to the new wave of chilled-out electronica, this album has been much better received by the dance press than the rock papers, giving a sense that they are moving out of the student heartland they have previously occupied. Meanwhile, the album looks different, much less personal that previous works, following a line started with Mezzanine. Then there's the realisation that a third of the album is a collaboration with Sinead O'Connor, a vocalist who has done nothing of interest except a cover of song that Prince did pretty well in the first place.
The album's opener, Future Proof, sets a mark for what is to come. It's full of unsettling beats and bleeps, scratchy hi-hats, and del Naja's mutterings. It's like Rising Son, but lacking the gaping threat of the earlier piece. Lyrically, meanwhile, it's the standard fair of techno-existentialism that has marked 3D's lyrical contribution to every other Massive work. On What Your Soul Sings, O'Connor is surprisingly palatable in the lead vocal role, backed by swirling synths and sparse guitars. But, problematically, like almost every track here, it takes a minute to do anything, and goes on for two or three too many. Moreover, it sounds like something's missing; O'Connor's vocals are given central position, but at the expense of musical interest, and ever more galling as she intones such platitudes as Don't Be Afraid or You'll Find Love. Everywhen brings back Horace Andy, in a somewhat subordinate role to that he enjoyed on, for example, the magnificent Hymn of the Big Wheel. It's clever, affecting, but ultimately goes nowhere. Special Cases shifts the bpm up with industrial noises while Sinead's voice goes through the processors. There's more drifting in and drifting out, and an almost flabby feel to some of these tunes. Butterfly Caught boasts 1 minute and 20 seconds of fuzz, before 3D rasps over the ubiquitous hi-hat and some economic Arabian strings. It's good, but, to quote TaTu, not enough.
Perhaps the key track, now even more poignant, is A Prayer for England, Sinead O'Connor's imprecation to the almighty to save the children, a prayer for the victims, but, more tellingly, for the murderers too. It's hard to get enthusiastic about songs on child abuse - the Smiths got banned from Woolworths, and The Wonderstuff, well, should have been shot - but it's a clever and touching piece, far from the Pope-baiting antics we might expect. Unfortunately, it's followed by Small Time Shot Away, which sounds like an unfinished BT ad on valium. Not unlike Name Taken. The album ends with Antistar, with more rising bass, Arabian strings, and, for no obvious reason, 10 minutes of inconsequential rumbling and bass noises after it's finished. The disappointing ending underlines a characteristic of many of the tracks: the lack of direction that's completely out of keeping with Massive's best work of the past.
100th Window follows a recent trend in the major mainstream UK electronic artists; The Chemical Brothers and Norman Cook have both recorded albums that ponder what happens after clubbing, albums for the mornings, perhaps the years, after. Maybe I'm just sad seeing heroes grow up. Maybe I should be glad that they've got kids and politics to worry about. It's all laudable and mature, but maybe not musically inspiring. 3D's effort is enormously intelligent, highly creative, and cinematically aware, but, sadly, it sounds like the few tracks that don't stand out on previous albums. It's an album I wanted to give 10. But that's still reserved for Blue Lines and Protection.
21 March, 2003 - 05:00 — Ben Bollig