Music Reviews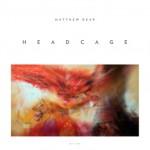 Matthew Dear Headcage EP
(Ghostly)

After the success of Matthew Dear's last two albums – 2007's Asa Breed and 2010's Black City – the anticipation for a glimpse of Dear's evolutionary progress has been high. From his debut single Dog Days to last year's Slowdance EP, Dear has made a distinct progression from a glitchy blend of bedroom techno and deep house to a more accessible (at least as accessible as Blue Velvet was in comparison to Eraserhead) take on electropop. After touring with Hot Chip and being marginally associated with the recent indie-electronica movement, it wasn't until Black City that the name Matthew Dear itself became a well-established institution. Black City placed well among many critics' year-end lists in 2010, so with the release of the Headcage EP, I expect many will be focused on the direction Dear could take with his next full-length.
The opening track, which lends its name to the EP, is a promising single that is reminiscent of the staying tracks from Black City, such as Slowdance and You Put a Smell on Me. The rhythmically invasive synths contrast the familiarly lewd melancholy of Dear's voice. As always, the result is unnerving to listeners unfamiliar with Dear, but rewarding to those willing to give his distinct talent a few spins.
On In the Middle (I Met You There), featuring Jonny Pierce of The Drums, Dear offers a stripped-down homage to Chicago house. Any preconceived notion of Pierce as a boyish indie pop singer evaporates throughout the verses, instead sounding like he has converted from Morrissey wannabe to Matthew Dear protégé. There is something to be said for Dear to take Pierce, whose whines and squeals didn't do much for The Drums' last album, and make the collaboration a seamless addition to the Matthew Dear catalogue. And while Pierce and Dear do make an odd couple, the resulting harmony between the two towards the end of the song is irresistible.
I'm not sure what inspired the third and fourth songs on the EP; from the surface, it seems like a failed attempt at Matthew Dear as a chillwave artist. There is nothing inherently wrong with this idea, except that the sweeping chords and glitchy rhythms of Around the Fountain are insubstantial and forgettable at best. Dear's beloved contrast between instigation and appeal is lost on Street Song, which floats aimlessly through the three minutes of its short life.
Perhaps the parenthetical comparison to David Lynch I made earlier is somewhat accurate. Like Lynch, Matthew Dear has found success in blurring the line between accessibility and revulsion (at first I meant this in regards to Lynch's film career, but hell, Crazy Clown Time was basically Lynch channeling Black City). However, the Headcage EP shares some of the same flaws that Lynch's later career would share: living up to the expectation of weirdness. When this EP gets it right, it is a triumphant nod to Dear's versatile ear, but when it settles for being weird for the sake of it, it's simply messy. We can only hope that for the next album, Dear delivers a little more sincerity.
23 January, 2012 - 08:30 — David Hogg