Music Reviews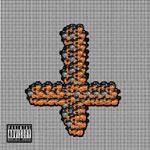 MellowHype BlackenedWhite
(Fat Possum)
Buy it from Insound

Regardless of your attitude towards gangster hip-hop, it's hard not to respect what OFWGKTA (otherwise known as Odd Future or Wolf Gang) have managed to achieve in the past couple of years. Appearances on US national television, a US top 5 album for OFWGKTA leader Tyler, the Creator, legendary riotous live performances and a string of self-released album releases and mixtapes - all this has been achieved by a collective where most of the members are only just now making it into their twenties (and Earl Sweatshirt, in fact, is still only 17).
Of course, the controversy surrounding their music certainly helps their popularity. The dark, often shocking and offensive content on many of the collective's releases (on Tyler's Goblin, for example) makes for engaging and entertaining listening.
By OFWGKTA standards then, duo MellowHype's second album BlackenedWhite sounds almost family-friendly. Don't get the wrong idea; BlackenedWhite is unlikely to get an uncut airing on radio any time soon – the content is still mature and the language still strong, but it is far less extreme than some of the other OFWGKTA releases and a notable effort to make their music more accessible to outsiders.
The rapping is generally impressive but there are some irritatingly lazy, cringeworthy lyrics that let the album down. Take the following examples: from Loaded ... Let's fuck in the forest/Mother Nature and Bambi/balling like Camby/organic like cranberry, and from Dead Deputy ... I'm coming to kill them all/gunning to kill them all/hollows they feel them all/bananas I peel them all. Not what I would term inspirational. If the few weak lyrical moments could be eliminated, the rapping on this album would be really strong. As it is, their inclusion serves to remind us that MellowHype have not yet reached the peak of their game.
The beats on BlackenedWhite are by far the best part of the album. Left Brain's production on this album is exceptional – subtle, yet powerful, beats compliment Hodgy Beats' rapping perfectly, and their impact grows with every listen.
If you're not a fan of gangster rap, BlackenedWhite is unlikely to change your attitude towards the genre. But for fans, this album is definitely worth checking out. Tyler, the Creator may be the main talking point surrounding OFWGKTA, but I wouldn't be surprised if MellowHype win the appeal of more fans in the long-term.
For those who want to read more on the Odd Future phenomenon, click here for Lukas Clark-Memler's excellent feature on the collective.
6 September, 2011 - 14:45 — Craig Stevens