Music Reviews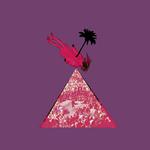 Melt Yourself Down Melt Yourself Down
(The Leaf Label)
Buy it from Insound

As the multiple mis-starts that this review has gone through attest, there's something intrinsically daunting in the words 'contemporary jazz', even if the genre has been creeping little by little into wider consciousness – mostly through the token nod in the Mercury shortlist every other year. Yet, that could change with the debut from London-based sort-of super-group (although such a term does seem a bit redundant for a scene that thrives so much on near-incestuous collaboration) Melt Yourself Down, who were sufficiently unscary to appeal to the likes of the bookers for Later… with Jools Holland, and then proceeded to deliver a performance of unhinged intensity rarely seen in that environment.
While it may have seemed somewhat alien at first, given the circumstances, quality to Melt Yourself Down's performance as what they do, essentially, is create straight-out horn-based party music, not that dissimilar to the likes of Balkan brass masters the Markovics, for example, in a fairly straight-forward manner, just with the odd bits of embellishment, such as in the electronica-based input of the suitably bizarrely monikered Leafcutter John, or the tricky, skipping structure of Tuna, with nods towards ska and afro-beat, (unsurprising considering percussionist Satin Singh's work on the National Theatre's Fela!), and a whole load of noise, either in the reedy clarinet and saxophone squawks, or in the vocals of Kushal Gaya, which often stumble into region of John Lydon yelling in Creole.
As for specific, concrete reference points, sort-of band-leader Pete Wareham has been somewhat cagey – while fellow jazz-punk saxophonist James Chance would seem like an obvious one, given that the group are named after one of his records, Wareham's been keen to downplay the influence. Fairly understandably too, given that the band rather steal Chance's thunder; while the veteran's horn-based riffing on EDM tropes was one of the few unqualified successes on the latest Primal Scream album, Melt Yourself Down have had the same idea and turn in a more forceful, exuberant take on it, thanks in no small part to the agile basslines from Wareham's former Acoustic Ladyland bandmate Ruth Goller.
It's a pretty exciting melting pot of ideas, and one that's perhaps difficult to perfect over the course of an album. The melange is so thick and wide-reaching that it could be said that each track bleeds into the next somewhat as the album goes on - the only real standout from the second half comes in the form of Mouth to Mouth, whose ominously droning midsection could be mistaken for something from a Godspeed You! Black Emperor record, if it wasn't for the fairly upbeat drumming. But then it's just the rather more familiar Camel, which as the name suggests isn't that far away from what you'd expect to find as part of the entertainment on a Tunisian package holiday (albeit one that comes with a sort-of rudimentary drum 'n' bass interlude), before the album comes a very abrupt end.
However, such nit-picking concerns about slightness are a sign of not really engaging with the record in the playful spirit in which it was intended. There's enough raucous obnoxiousness, not to mention effortless expert musicianship, in these eight tracks and thirty-five minutes to mark Melt Yourself Down out be the front-runner for not just that token Mercury nod, but the ironic moustache twiddling party album of the year.
21 June, 2013 - 04:14 — Mark Davison