Music Reviews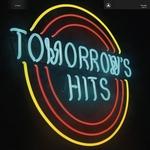 The Men Tomorrow's Hits
(Sacred Bones)

The Men naming their new album Tomorrow's Hits is almost too ironic to not address it. It's true that most of today's rock bands, big and small, choose to mine influences from the past rather than invent the sound of the future, but few seemed to be so enthralled with the music of yester-year these days as The Men. From their days as 80's no-wave punks to basically becoming 70's power-pop enthusiasts, The Men have never really had much of a style to call their own per say – their influences glaringly obvious and with no effort by the band to really hide them when discussing their music. Whether they're trying to be Swans or Big Star, however, The Men do undoubtedly have a method to their sound that they completely own. Few bands make rock records that sound as brawny and robust as The Men do – their albums are equally as lush as they are muscular, knowing exactly how to tip the scales depending on the track – and this know doubt comes from both wonderful band chemistry and attention to detail when recording. Call them unoriginal if you must, but never call them lazy.
This workmanship is even more fully apparent on Tomorrow's Hits, which finds the band way over on the Big Star side than ever before (as if the neon sign on the album's cover wasn't enough of a hint). The Men have been done with their "nü pigfucker" phase for quite some time now, but even in their previous efforts to clean things up, like 2012's still-wonderful Open Your Heart and last year's New Moon, they still displayed the group's affinity for gnarled distortion and skull-crushing, momentous rhythms. Not so much on Tomorrow's Hits. With the exception of one key track (which I promise we'll get to later), The Men largely repress their noise punk influences for an album that's (thankfully) much leaner and more concise than New Moon and hones in on melody and song-craft above all else.
Actually, we should also add "production value" to The Men's list of priorities, as New Moon is easily one of the richest sounding and most detailed albums the band has released yet. The band has previously mentioned that New Moon is the first album they recorded in a "high-end studio," but don't confuse this as an effort to pretty up or sterilize their trademark feral roughness. Rich Sammis' drum kit still thuds with blunt-force thunder, and with the exception of the undeniably gorgeous Settle Me Down, the band never spares its affinity for crude, scuzzy distortion. Rather, the studio touches are more prominently felt in the added instrumentation the band implements to dress up their natural burliness in something a little more formal. Embellishments of pianos, horns, and harmonicas are evenly sprinkled throughout Tomorrow Hits' eight tracks, and while the greater implementation of piano certainly feels like a natural fit when The Men are residing in 70's powerpop mode, the horns are unfortunately more hit or miss, transforming a track like Another Night into something you might hear introducing late-night talk show hosts.
The move towards more concise, melodic songwriting is certainly not bad for a group like The Men, as it gives them a chance for some of their greatest assets – production value, kick-ass riffs – to shine even brighter. Unfortunately, this effort to trim the hedges also exposes a number of the group's most glaring weaknesses as well, such as uninspired lyricism, a lack of a strong vocalist, and a tendency to reside on schmaltz and sentimentality in songwriting. All of these traits are typically a non-issue when they are in attack mode, and this rings true in the album's more robust and charged moments like the anthemic Different Days or the wily closer Going Down. When the band is taking it's time, however, like on the jangly Get What You Give or the particularly sappy Sleepless, these issues become much more glaring and hard to ignore. If this band wasn't so good at beefing up even its friendliest tracks with guitar scuzz, you'd barely be able to tell that this was the same band terrifying audiences in Brooklyn basements only a few years ago.
But any misunderstanding that The Men are no longer able to tear out your jugular while throwing you out of a moving car are obliterated mere seconds into Pearly Gates, the band's biggest and easily most chaotic statement since 2011's Leave Home and the album's heart-attack inducing centerpiece. Taking the piano and saxophone elements used previously to pretty up tracks and absolutely dismantling them in a kraut-noise vortex, Pearly Gates is the sound of a band throwing all caution to the wind and barreling forward at 200 mph on a locomotive just barely hanging onto its tracks. It's not the longest or even the most epic track The Men have written, but after spending so much of their time cruising along so inoffensively, it's easily their most cathartic.
Despite this triumphant moment, however, Tomorrow's Hits will undoubtedly serve to divide fans even further since they first decided to take a turn for the friendlier with Open Your Heart. Those who love the group for their approach to melodicism and big hooks will find a lot to love about Tomorrow's Hits, but those who still long for the group's noisier days will only be further repelled and forced to stick with their first two albums. But on an optimistic note, The Men's latest strongly solidifies their status as one of the hardest working bands in indie rock today, and as long as they approach their future endeavors with the same amount of polish and heartiness found on Tomorrow's Hits – and even still manage to throw in a surprise or two – they're cool to do whatever they want in my book.
12 March, 2014 - 04:35 — Peter Quinton