Music Reviews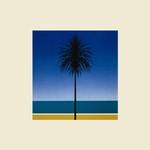 Metronomy The English Riviera
(Because)
Buy it from Insound

A few years ago Metronomy seemed destined to be the eternal bridesmaids of the nu-rave scene (a particularly galling fate considering the fact that they predated most of the other acts who had been lumped together under the description). Although founder member Joseph Mount was clearly a talented songwriter, he rarely received much in the way of recognition for this and the band looked set to be best remembered for being the band who did synchronized dance routines involving lights stuck on their chests. So, it was something of a surprise when ecstatic early word emerged about their latest album, comparing it to the likes of Steely Dan and Fleetwood Mac.
Acting as something of a homecoming for Mount, The English Riviera is a loose concept album, concerning itself with the titular stretch of Devon coast near to where he grew up. Taking a similarly ironic contrast between musical style and lyrical content as Metronomy's last album Nights Out, much of The English Riviera aims to mix adolescent feelings of boredom and accounts of shitty relationships with the sort of sunny, sophisticated pop that was coming out of California in the 1970s, which is where the Steely Dan and Fleetwood Mac comparisons come from.
However, while there's a superficial link between their sound and that of The English Riviera, arguably such comparisons don't do the album any favours. Nothing here has the depth of those two acts – there's none of the emotional force of Fleetwood Mac in their prime, or the complicated jazzy structures of Steely Dan (which is a real shame as some of Metronomy's better earlier material, such as The End of You Too, demonstrated that Mount was more than capable of handling playfully shifting song structures).
A fairer comparison, and quite likely to be a direct influence, would be LCD Soundsystem as for a start Mount's voice seems to be in the middle of a slow transition from being a dead ringer for Yannis Philippakis', as it was on Nights Out, to something more related to James Murphy's ironic detachment (Trouble also sees Mount tackle a Bowie impersonation that sounds very much like Murphy's). Additionally, like LCD Soundsystem there are some fine moments of tight, driving work from the band's new rhythm section on tracks like Corinne, which also features some rather nice vocal interplay between Mount and backing singer Anna Prior. Amongst the other standout tracks are The Bay and The Look – both very much in the vein of the nu-rave sound of the band's earlier work, and consequently quite striking diversions from the laid-back sound of the rest of the album – and Some Written, which climaxes with the unusual use of kazoo and stylophone to great effect.
Unfortunately, too many other tracks of the album lack such distinguishing features, meaning they tend to drift by without notice. Even worse, some just feel lazy, such as the album closer Love Underlined, which repeats itself too much over its six minute run time, and Loving Arm, a track that sounds like the result of a few minutes of dicking about in the studio rather than a serious attempt at songwriting. The majority of the album's lyrics are equally problematic as, in addition to some overuse of very basic rhyming schemes (book/look/shook/took for example), they often seem unoriginal, vague and uninspiring. Possibly the worst example of this occurs in The Bay where Mount informs us that 'this isn't Paris and this isn't London/And it's not Berlin and it's not Hong Kong/Nor Tokyo' - it's hardly likely that anybody would have that sort of mistaken assumption about the Devon coast and he could have spent the time instead offering detail and colour to tell us what the place actually is rather than what it isn't.
The English Riviera is a perfectly listenable album, and it's one that will, quite rightly, be the soundtrack to the summers of more than a few, but the often indistinct music and insipid lyrical content mean that it's doubtful if its charms will last through to the autumn.
26 April, 2011 - 19:13 — Mark Davison