Music Reviews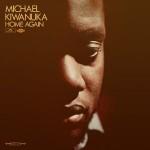 Michael Kiwanuka Home Again
(Polydor)

Depending on the consumer viewpoint, the announcement of Michael Kiwanuka as the new BBC "Sound of 2012" may have been either surprising or predictable. Ever since its inception in 2003, the annual poll has provided an introductory pamphlet for major labels to step into a bidding war in pursuit of scoring the next big coup; or more accurately, a blatant reminder for executives to kick themselves for missing out on a reasonably commercial prospect. Unquestionably the most disciplined victor in the poll's short history, Kiwanuka falls in a happy medium of sorts – a quiet intellect with an agreeable disposition and gravity, the budding songwriter promises something more valuable than a temporary spike in sales: the viability of artistic longevity.
In fact, it's rather remarkable to see an artist like Kiwanuka, who falls in the boundaries of old-school soul, appointed into the arena of "popular" entertainment. Especially so when the warm, casual tone of Home Again correlates more closely with folk-jazz fiddlers like Terry Callier and Jon Lucien, artists who've had long, prosperous careers but aren't exactly household names. But first impressions are potent, so when Tell Me a Tale opened the first chapter in his career with a quivering flute and a sumptuous guitar line that's familiar to even the less discerning ear, it instantly won the admiration of those who grew up in an era when this kind of groove was described as righteous.
Ostensibly, the 25-year-old North Londoner has been inappropriately described as a self-serious artist who's trapped in the body of a middle-aged crooner. So, apparently, the offense Kiwanuka has made is emulating a style that was very much indebted to a particular era that, unfortunately, failed to find its place in succeeding decades. And yet, the music press fawns at the presence of faux-sincere millennial knob twiddlers infatuated with the danceable sounds of the Human League, perhaps a reflection of how the current batch of music journos is dominated by nostalgic, if somewhat hypocritical Gen Xers. The fact that Kiwanuka goes more for, say, John Martyn (who released the remarkable Bless the Weather at the tender age of 23, but that's boring!) immediately sparks the judgment that he wants to deliberately sound wiser than his years.
Kiwanuka does earn the sepia-toned shot of his gaze and the stereo seal of approval at the bottom left of the album sleeve, as Home Again pays reverence to the early seventies as unassuming as they come, mild mannered and with great assurance. As striking as his softly keened velvety voice is, it would be only be an afterthought if the rich orchestral sweep of Home Again didn't cast a beam to his longing, distant heart. And then there's the intimate, somnambulant I'm Getting Ready, in which he confirms his faith with a gentle strum and the backing of a gospel choir. They're both confessional but even-tempered; they don't amount to much, but that's mainly the point. Kiwanuka is truly a songwriter in the classic sense – Bones being a good example, in which he charmingly pleas that he'd be nothing without his girl. You can sense that he writes verses to accommodate the melody of the music. Spineless, sure, but charming nonetheless.
Throughout the latter half of Home Again, there are flourishes of brass and strings endowing what ultimately amounts to nothing more than a light, jazzy affair. It's not as stimulating as the brimming Tell Me a Tale or the starkly shimmering I'm Getting Ready, but Kiwanuka's spiraling finger picking and commanding voice remain sustained and with a beating pulse. It doesn't just hold the same momentum, and those expecting a more swaggering form of vintage soul will find themselves awfully disenchanted. But for the most part, it still holds together as a serene meditation that vacillates with a refined grace and beauty.
15 March, 2012 - 14:24 — Juan Edgardo Rodriguez