Music Reviews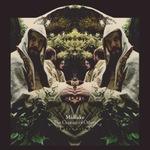 Midlake The Courage of Others
(Bella Union)
Buy it from Insound

There's a certifiable risk involved when a band tries to resurrect a long-dead, much-maligned subgenre from the shipwreck graveyard of pop music. Sometimes, if the public is ready for it like it was for the recent resurgence of '80s-style synth pop, you can be called a genius and musical pioneer. If they are not, well, I think you see where I'm going with this.
'80s synth pop is one thing, but Denton, TX-natives Midlake take an, ahem, courageous risk with their third album, The Courage of Others, by attempting to bring back the geeky wizard-and-warrior prog-folk of bands like King Crimson, Jethro Tull and Fairport Convention. As for whether the public is ready for this revival or not, I can't say. But I'm certainly not.
My beef with The Courage of Others isn't necessarily with the compositions, which sometimes have the grace and resonance found in better folk acts like Fleet Foxes or Andrew Bird. It's more in the delivery, the way it is stylized into some dank, monk-singing nonsense. Vocalist Tim Smith, for one, has all but abandoned the nasally, Thom Yorke-ian style that was featured prominently on previous albums Bamnan and Slivercork and The Trials of Van Occupanther in exchange for a catatonic, almost monosyllabic vocal style. The music, in response, aims for a slow-burning folk mystique complete with flute arrangements, but instead brings back bad memories of prog's more embarrassing monuments.
I suppose this shouldn't come as a surprise. Smith was documented as saying that he listens to more Jethro Tull than Radiohead, after all. More power to him. But even Tull tempered its softer, more indulgent motifs and dense lyrics with genuine, balls-to-the-wall rock. What Midlake has crafted here is monastery music – glorified Gregorian chants that achieve nothing if not snuff out the candle light in your head that represents your slowly melting interest.
Midlake have proven their musical competence on their past two efforts, so it should be noted that when the band occasionally decides to leave their hut and explore more exciting musical textures, there is some beauty to be revealed. Children of the Grounds does a great job of reinventing the riff of Fleetwood Mac's Rhiannon, and Core of Nature successfully crosses over the band's post-prog for modern ears.
Yet the vast majority of The Courage of Others is just cripplingly boring. It contains all of the pomp and bloat that most people remember of Jethro Tull and leaves out all of the texture and dynamics that most people forget. Smith may be a Jethro Tull superfan, and this may be his love note. But this album is a disservice to a bygone era that already faces unfair disparagement.
28 January, 2010 - 18:54 — Andy Pareti