Music Reviews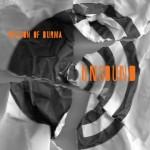 Mission of Burma Unsound
(Fire)
Buy it from Insound

With Unsound, the mere fact that Mission of Burma has a new album has gone from unbelievable to completely acceptable. 10 years ago, they reformed for their follow-up to 1982's game-changing Vs, a record which made waves in the underground punk scene before being immortalized in Pearl Jam's sophomore album of the same name. But Unsound is their fourth since that reunion, so the surprise is that the group has decided to push their boundaries far more than they have on any of their past few releases.
Of course, this is Mission of Burma we're talking about, so it's no surprise that it works. Unsound opens immediately with an aggressive vocal line—one somewhat shocking in its abrasiveness and suddenness—and by the time the outro hits, with its syncopated guitar lines and heavy bass lines, Dust Devil, in its two minutes, prepares you for aggression and strong hooks while preparing you for surprise. But even so, nothing could really prepare you for Bob Weston's greatest outing with Mission of Burma yet. His trumpet comes in like a lost soul from the avant-garde, and his loops and tape manipulations now blend so seamlessly that it might take a few listens to realize where exactly they're coming from. The band, by venturing into a land of punchy rhythms and more heavily treated, adventurous guitar, has simultaneously tightened thanks to Clint Conley pulsating bass and Peter Prescott's relentless, brash work on the skins. It's something that, at this point, probably wouldn't have been expected of Burma, but sounds like no one besides themselves.
The results are most evident on the furious Fell Into The Water, easily one of the group's best songs ever, but even the less immediate, quiet parts of the record, such as the bridge of Add In Unison, feel increasingly urgent as you familiarize yourself with the way Unsound progresses. The dialogue between Conley's songs and Miller's songs is, ufortunately, lost here. The two songwriters still have teir own style, but the interplay is missing, as if they have less to say to each other as musicians than they did before, perhaps because this is the first album where they didn't have so much to prove. On the bright side, that ensures that there is not a second of wasted energy on Unsound—so maybe so much hasn't changed at all. The guitar lines still dance around the beat, Miller and Conley are two unique voices, united by their ability to connect and their strong hooks. That's the beauty of Burma; the more they change, the more they stay the same.
It is unfortunate that Unsound is low on melody, as the strength of the hooks suggest that Miller could easily put some strong ones in here, but he opts instead to focus on rhythm despite his bandmates being rhythmically strong. In some ways, it showcases the tightness of the band, but it also takes the punch away from the dynamic variation that has always quietly highlighted their best songs. Still, it also gives off a more unique, constructed vibe, and from a band that has always felt so spontaneous, it's a good revelation. Still, it reveals that the only reason the album is not repetitive is because of it's short running time. With 11 songs in 34 minutes, it would be hard to tire out, but Mission of Burma come dangerously close.
Unsound is an album that rewards close listens, even more so than previous efforts. It's easy to ignore what's going on in the background of these tracks and get caught up in the strong riffs, but the songs will blur together if you do. What's really happening here is an album going back in time. The closing song, Opener, is an instrumental, the penultimate track, What They Tell Me, is perhaps the angriest on the album, and the one prior, 7's sounds like it could have been recorded sometime between Academy Fight Song and That's When I Reach For My Revolver. As you go back, patience is lost, This Is Hi-Fi being the last strike of patience, and with Dust Devil, the immediate use of vocals signifies the loss of patience. The album seems to go back in time, and that's exactly what Mission of Burma have done here, so we end up with an album that, like the band itself, matures as it goes on. How do you deal with an album that seems to play itself two ways? To quote its last line, "forget what you know." All you really need to know is that Unsound is, in many ways, their best work since Vs.
12 July, 2012 - 09:38 — Forrest Cardamenis