Music Reviews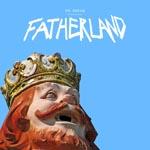 Mr. Dream Fatherland EP
(God Mode Records)

Cyclically speaking, it's unsurprising that Indie rock's more darling side has earned itself Grammy praise and won the hearts of mainstream U.S.A. It's also unsurprising that the aurally abrasive and plaid-clad sonic miscreants of early 90s rock lore seem to be gaining some prominence as new bands are starting to reacquaint music listeners with "fringe." Yuck's self-titled 2011 release spoke volumes of what's on the horizon musically, textbook revivalism so blatant that Dinosaur Jr. could possibly have a shot at hitting the band up for royalties. That being the case, a band like Mr. Dream, a trio building up from the foundations of 80s post-punk and 90s slackerdom, reflect well the anti-pop arising from Indie rock's ashes.
Mr. Dream, (a trio comprised of singer/guitarist Adam Moerder, singer/bassist Matt Morello and drummer Nick Sylvester), are a mostly fractured musical entity with a springy low-end and a guitar that pierces and splinters. Their new EP, Fatherland (the name apparently based upon the idea of an "amusement park for fathers"), pieces together bold and abstract pseudo-harmonies into garage-worthy Alterna-informed rock tunes. The title track almost drowns in its propulsive bottom, a vocal falling out the mouth like viscous ooze as the bass line crawls. "Hey, kids! You'll never get it back!:" the album's first hook based in poetically charged scolding.
Palace Complex follows up with more of a caffeinated start, a percussive bounce and post-hardcore strum inducing some excited jumble of dance punk and 50s rock. What A Mess reduces momentum, bass tones and guitar notes fashioning some aural illusions of speed, sections of percussive dominance suggesting an intent to transition into time shifts or proggy explorations. Mars Volta heads wind up blue balled and twitchy.
The most dense and fully formed track on the album is Believing and Shitting, a well-conceived and complete bass rhythm anchoring Moerder's guitar riffs. The pieces fit really well here, the album's more abstract ideas comparably rough. The acoustic jam track, Slow Learner, comes off as tongue-in-cheek and playfully dramatic.
Borrowing heavily from The Jesus Lizard and Public Image Ltd., vocals alternating between Peter Murphy's croon and John Lydon's shriek, The Room provides Fatherland a sleek outro, which is energized by multi-tracked guitars and heightened vocals. Mr. Dream's adeptness at being loud and strange remains vital to Fatherland's construct, though the band proves they can write a song that's interestingly accessible as well. And while spanning a list of influences, Mr. Dream makes strides to craft its own identity, working to avoid the revivalists' path, which usually proves better at retracing steps than attempting to find a new direction.
28 February, 2012 - 06:44 — Sean Caldwell