Music Reviews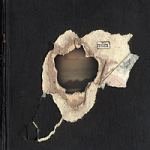 Mum Summer Make Good
(Fat Cat)
Buy it from Insound

Despite the title, or perhaps because of it, outside it is most assuredly winter. Like their fellow Icelanders Sigur Rós, Múm create sounds that reflect the chill and isolation of the land of their genesis. At the same time, however, in these arctic laments, one also finds intense hearths of warmth and human comfort. It's probably a coincidence, but you can't help relating the play between harsh darkness and rosy fragility to the surroundings of this recording, a lighthouse and an abandoned weather station, hours from human contact, where the relationship between solitude and company, between night and day, winter and spring, is brought so keenly into focus.
With the departure of Gyda Valtysdóttir, following her classical cello studies, Múm now consist of a core trio, Gummar Örn Tynes, Örvar Thóreyjarson Smárason and Kristín Anna Valtysdóttir, a line-up extended for touring to include additional strings, percussion and electronics. Following up their mightily well-received Finally We Are No One, Múm enlisted the help of several countrymen, including Orri Johnson of Slowblow, present on recording duties, for an album that is awash with instrumental and electronic sounds, lush with harps, violas, banjos, vintage amps and rare gramophone speakers. The resulting tapestry is layered and thick, wrapping the listener is noise, harmony and whispered, enigmatic vocals.
Because it's worth listening carefully to this album, you see, particularly as initial plays suggest a disappointing simplicity. In reviews of Icelandic work one must always try as hard as possible to avoid facile comparisons to Bjork, but Kristin's singing, a ravaged reed in the wind, and the folky, peripatetic harmonies are all too familiar at first. At the same time, the doom-laden, rumbling instrumentation is ever so reminiscent of too many pioneering collectives - the likes of Godspeed You!, for a start.
But it's with further exploration that Summer Make Good becomes a rewarding, fascinating album, in particular as one is immersed in the profundity of the relationship between organic folk and the human interface with technology. Even the quietest tracks, such as closer Abandoned Ship Bells revel in the complexity of sound, Kristin's voice looped and distorted as the bells of the title chime a quiet, plaintive lament. Elsewhere it's very subtle touches that swing the work, as with the burgeoning percussion on Islands of the Children's Children, or the shamanic exploration of Sing Me Out of the Window. Throughout, the work is sewn together by the subtle but implacable violence of nature and the fragility of human emotion as songs paint Turner-like canvasses, spots of light and heat against the sublimely violent night, or to misquote Camus, the Universe's malign indifference. It's a landscape whose unrelenting power breed ghosts and spirits, the strange and disturbing presences that lurk amongst Múm's recordings.
This is not for all tastes. Slow, broody, experimental. Wilfully fragile, at times, like a perfect glass-drop hurled into the sea. Múm take us to places on the geographical and emotional limits of civilisation, allow us to stare at the earth that often ignores us. On a dark night, they lead us by the hand to examine to chill of the stars, then, briefly, embraces us against the wind. One wonders what they do when summer does come. Hibernate when the days are long. Live for the cold and the night.
28 March, 2004 - 00:00 — Ben Bollig