Music Reviews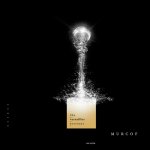 Murcof The Versailles Sessions
(The Leaf Label)
Buy it from Insound

His reputation firmly assured, Fernando Corona is maturing into one of the most interesting composers of our times. While finishing work on album number three for Leaf (the recently toured Oceano), he also found time to record with celebrated French trumpeter Erik Truffaz. For this release though, we step back in time. Mid-way through 2007, he was commissioned to provide musical accompaniment for an evening fountain display at Les Grandes Aux Nocturnes, an annual festival of light, sound and water at Chateau de Versailles in Paris. The Versailles Sessions is the sombre, challenging result.

The music contained within this release is intended to be an 'aural document' of the event, not a live recording as such, but a mastered and mixed version of the compositions that were performed on the day. The Versailles Sessions steers the Murcof sound further out into the realms of abstract neo-classical sincerity that it has been steadily evolving towards with each release, here primarily making use of sparse 17th Century baroque instrumentation augmented by Corona's deft digital touch. The six compositions presented here deliver a genuinely atmospheric journey for the listener willing to set aside any preconceptions about structure and length and just listen.

Beginning with an post-apocalyptic waltz through the darker recesses of the mind, the amusingly titled Welcome to Versailles (let's hope the local tourist board didn't take it too seriously) is drenched in cavernous reverb. It's like running for your life, hiding in a pitch black sewer and hearing the thuds and bangs of those in pursuit as they desperately try to find you and snuff you out. As it tails off, plaintive viola and wailing flute gradually dissolve into swirling paranoid atmospherics. Not one to get the party started then. The same could be said for Louis XIV's Demons, a dark piece full of evil surprises and soaked in processed dread. Whilst impressive, for me there is definitely a finite degree of this sort of aural horror one can deal with.

Thankfully the mood lightens with the standout A Lesson For the Future, Farewell To The Old Ways, which fittingly enough pushes voice and electronics to the fore. Choirs of angels croon and you're floating in some other realm as a lone female mezzo soprano cuts through, rising and falling with operatic flair. Vocals aside, the Paris-based musicians hired to take part in this project are all specialists in rare Baroque instruments, including viola de gamba, flute, guitar, violin and harpsichord and there is a palpable sense of presence and cultural history loaded into the music. The way Corona has recorded and treated the sounds makes them leap from the speakers with grandiose timing and fantastically defined timbre. Spring in the Artificial Gardens continues searching in the darkness for a sense of hope, eventually fading back into empty space. Unusually here Corona dispenses with any of the intricate percussive beats that have become something of a Murcof trademark until the final piece. Lully's Turqurie re-imagines a middle-eastern ceremonial dance, led by a spiralling, hypnotic squall and propelled by subtle rhythms.

Full of darkness, strangely disarming and with the capacity to seriously affect one's mood, I am left with the impression that Corona's vision far exceeded his brief, producing a collection of serious abstract mood pieces that conjure up dark visions of Paris. Whether this is a release long-standing Murcof fans will cherish and return to however, is rather another question.
31 January, 2009 - 02:20 — Jody White