Music Reviews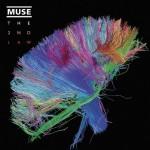 Muse The 2nd Law
(Warner Music Group)
Buy it from Insound

Late last year, Matt Bellamy jokingly described Muse's new album as "christian gangsta rap jazz odyssey, with some ambient rebellious dubstep and face melting metal flamenco cowboy psychedelia." Little did we know that the resulting record, The 2nd Law would be far closer to that statement than thought possible. This is Muse's kitchen sink record. Does it work? Ehhhh….
One giant plus is that the album continues the band's tradition of really strong openers. The first three songs here make for a powerful way to kick things off. Supremacy is the anthem of the Muse nation, as blasts of brass echo over an aggressively-tuned guitar. Regal drums and nationalist strings sweep across the musical landscape as Matt Bellamy gentle sings about the end of someone's supremacy (The West? Humanity? It's never quite clear.) Sure, the lyrics are his typical conspiracy nonsense, but the glass-shattering falsetto makes it worth it.
Madness is the natural evolution of The Resistance's Undisclosed Desires. The electronically-fused torch song features a stuttering repetition of the title in the background as one of the catchiest grooves on the album. The embryonic vocal layers keep building on top of each other as the song slinks forward. From there, Panic Station fuses together the sound of Prince and Chic to make a funky body-mover. Bellamy's energy here is so kinetic, it's impossible to listen to this song without moving along with the music in your seat. He bursts from falsettos yelps to spit-out shouts.
From there, the album loses both cohesion and quality. Olympic-theme song Survival is absolutely absurd, even by this band's standards. If there was a song to precede We Are The Champions victory dance, it'd be Survival's competitive stride. There's epic piano playing, epic guitar soloing, battle drums and even a full-blown choir. It's so ridiculously Muse-like that it's impossible to not enjoy. Then again, it's also tough to not laugh at it.
Follow Me wastes a bubbling electronic verse with an eye-rolling, generic dubstep chorus. While that choice may sink half of the song, it's not as bad as the sheer stupidity of The 2nd Law: Unsustainable. Racing strings are drowned out by a fake news reporter speaking about the energy problem on our planet. Her words are interrupted by a robot growling out "Unsustainable!" while the band attempts to mimic the dubstep drop with real instruments. You'll hear it once and never want to listen to it again. In terms of non-dubstep missteps, Explorers sounds so such like Black Holes and Revelations' Invincible that you can sing its lyrics over this track without any noticeable errors.
If there's a ringer on this record, it's Chris Wolstenholme. The bassist both wrote and sings on two of the LP's best tracks, Save Me and Liquid State. The former stands out due to Wolstenholme's gentle vocals, refreshing after the relative assertiveness of Bellamy's shouts and falsettos. The latter is centered around a rip-roaring riff that makes you want to burn along the highway. It's the closest Muse gets to their early sound.
The 2nd Law is a love-it-or-hate-it record. It contains some of the best songs Muse has done in recent memory, but also the worst. Unlike The Resistance, this album is memorable enough and has enough high points to warrant a purchase. Just don't expect anything to come close to the music that made them famous.
5 October, 2012 - 08:41 — Joe Marvilli