Music Reviews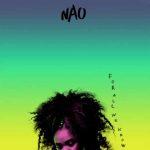 NAO For All We Know
(Little Tokyo)

NAO's 2015 single Bad Blood was one of the very best tracks of last year. It was ridiculously slick, showcasing Neo Jessica Joshua's spectacularly malleable voice from the outset of the track. It advanced as a mesh of synths, beats and sumptuous production, growing and swelling like a tidal wave. Quite frankly, it should have been everywhere, and still should be. Bad Blood still sounds every bit as fresh as it did upon its release, and in the context of For All We Know, it is a great track in amongst a procession of great tracks.
Joshua is a student of vocal jazz, has time under her belt as a member of an a cappella group, and has provided backing vocals for the likes of Jarvis Cocker. As you can probably imagine from that, her debut album is a broad affair, full of funk and soul with its anchor is loosely dropped in the R&B of the 80s and 90s. This by no means makes For All We Know a nostalgic affair, either. As retro as the sound generally is, the pliability of both NAO's deliciously soulful, syrupy voice and the immensely skillful production, allow the record to sound as modern as anything else released in 2016.
The vast majority of the tracks of For All We Know are laden with a relatively simple beat, but the work of producers who know exactly how to maximise Joshua's strengths and writing prowess turn them into genuine groovefests. Get to Know Ya is full of an insatiable pop sensibility, recalling the queens of the motif – Brandy and Janet Jackson to name but a couple. Trophy combines an industrial mechanic with the seductive sass of Joshua's voice. Fool to Love typifies the squirming affection of the album's production, giving music lifted from a previous era an on-point facelift.
Throughout the record, there is exquisite texturing of both Joshua's voice and the electronics that shroud it. Despite the fact that the soundscapes are, in some cases, expansive, her ability to establish her vocal textures keep them tethered, maintaining the focus and intimacies of each track. In many cases, it is sultry and intoxicating, and laden with emotional depth. This is largely down to the ability of Joshua to adapt her textures and juxtapose them with her backdrops accordingly. Hers is a voice with the ability to bring an organic feel to her instruments, and a lucidity to her uncertainties.
For All We Know is an extremely accomplished debut from a supremely talented artist. Over the past couple of years, gelatinous neo-soul music has risen to prominence, but NAO emerges above her contemporaries. Her emotional gradients are defined by her outstanding grasp on texturing both her voice and her electronics, and the production of the record allows this skill to come to the forefront of her debut. With it, Joshua has already announced that she is a compelling and engrossing figure on the R&B landscape.
3 August, 2016 - 04:17 — Carl Purvis