Music Reviews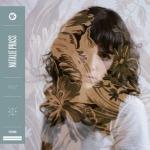 Natalie Prass Natalie Prass
(Spacebomb)

Carole King. Dionne Warwick. Diana Ross. Jenny Lewis. Yes, these are only a small handful of the comparisons that Natalie Prass has garnered through numerous publications, magazines, and blogs. Prass's self-titled debut has a nostalgic feeling of being lived-in — as if it had laid forgotten on your record shelf, slid neatly between Coat Of Many Colors and After The Gold Rush, before you decided to pop it on. Beyond that initial feeling of déja vu, you would be hard-pressed to parse out every influence that Prass has packed into her effortlessly varied instrumentation; over thirty musicians contribute across the span of the album in a wondrous array of orchestral pomp and grandiose brass. Oddly hyped before pre-release, even trickling down into Buzzfeed articles and lowest common denominator click bait, Natalie Prass is a tragic lament of heartbreak that meets its expectations dutifully. The Nashville artist manages to harken back to the fluid funk of 1970s R&B and chamber-pop without falling into the trappings of derivation or heightened melodrama.
Based on her timid delivery, the listener starts to get the sense of Prass as a singer-songwriter thrusting herself into the limelight out of the need for artistic catharsis, rather than sheer reverence of success or popularity. The emotional vulnerability encapsulated in the album's modest forty-minute runtime seems indicative of a teenage romance turned sour. Our first romantic entanglements as young adults can often be messy, confusing, and relentlessly frustrating. Prass forages in this territory without wallowing in it, sparing the listener of the sentimentality and the syrupy poetics with the accusatory metaphors, "you are a bird of prey, with a heart like the night," and "our love is a long goodbye." As inflammatory as they sound on paper, they appear to arise out of a vast well of disappointment and sadness. None of this should be surprising, however — the 28-year-old songstress claimed in The New Yorker that she "wrote some of the songs on the album way back in 2009," a vast six year gap from their actual release. A lot of growing up can happen in six years.
In an independent music landscape commonly augmented with infinitely customizable digital effects, synths, and reverb-laden washes of guitar, Matthew E. White's grounded production and arrangements are a welcome rarity. Every instrument carries the weight and the breadth of it's timbre without cluttering the sultry atmosphere — guitars jangle, trumpets blare, and bass slithers underneath the mix. Borrowing the same melodic eccentricity that empowered Kate Bush and Joanna Newsom on their best records, Prass's soulful soprano unassumingly wavers over the multi-faceted instrumentation, particularly on Bird of Prey and Why Don't You Believe in Me. Her whispery, soft-spoken voice is often at the forefront of the record, but never dominates the lush Motown horn arrangements or honky-tonk piano that frequently lurk beneath. The string arrangements, written by Trey Pollard, have a mesmerizing quality, especially when they float up and lead tracks like Christy and Violently into transcendent lullabies.
The communal aspect that the record was assembled with elevates Prass's already promising songwriting ability to a towering mesa — it's as much White and his collaborators' album as it is Natalie's. While the tracks rarely challenge the listener with bold experimentation or chord progressions that range much beyond major-and-minor resolves, Natalie Prass provides a concise amalgamation of R&B, funk, baroque pop, and soul with a consistent through-line. It is delightfully odd that she concludes with the whimsical It Is You, a theatrical departure reminiscent of the jazz-pop standards of yesteryear. While too steeped in nostalgic motif to be intellectually poignant, the brazen longing of lines like "Do my best on my own to see beauty around, glass of wine on my desk when you're not around" conjure up relatable, melancholic imagery. Beauty can be abundant or uncommon, depending on your outlook — as a rising creator of beauty herself, Prass shouldn't be too concerned either way.
3 February, 2015 - 07:03 — Joseph Moore