Music Reviews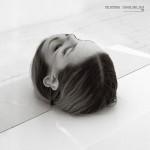 The National Trouble Will Find Me
(4AD)

The National have occupied an enviable place in the music world for close to a decade now. All of their albums since 2005's Alligator (and arguably Sad Songs For Dirty Lovers two years earlier) have been greeted with overwhelming critical praise, the brothers Dessner consistently praised for their strong arrangements and writing songs that find a way to be happy and sad at the same time, while vocalist Matt Berninger's baritone is among the most distinct since Leonard Cohen's, and one can read far into his abstract lyrics and subjective, past-tense narratives.
Those descriptors could describe any of their past few albums, and Trouble Will Find Me is no exception, both the album's great strength and biggest weakness. It's hard to think of a more successful band of the past 10 years that can so easily be dismissed with "all their songs sound the same," so much to the point that a recent performance at New York's Museum of Modern Art where they played High Violet's Sorrow repeatedly for six-hours received a good deal of "how is that any different than any other National concert?" jokes.
When word arrived that Trouble Will Find Me would include contributions from Sufjan Stevens, Sharon Van Etten, Annie Clark (aka St. Vincent), and Arcade Fire's Richard Reed Perry, fans like myself who tossed that joke around - half-jokingly and half-seriously - got a bit excited. Such a diverse array of talented guests was sure to push The National out of their comfort zone, and certainly some of these collaborations would sound unlike anything else The National had done. Those hopes will be shot down on your first listen if you let the album become background accompaniment, as the contributions are quite minimal. You will be lucky to spot some of the guests without actively searching for them, and when you discover that Sufjan's contribution was programming the drum machine in I Need My Girl, it becomes clear that these aren't so much collaborative songs as Brooklyn-friendly cameos.
And yet, Trouble Will Find Me is a beautiful album. The band's rhythm section, Bryan and Scott Devendorf (drums and bass, respectively), might have their strongest outing here, with Bryan providing a much-needed energy to the more upbeat songs and Scott providing the slower songs with a haunting atmosphere. The Dessners continue to create arrangement-heavy, thick soundscapes. Harmonicas intrude and then subtly mark the background of Sea of Love, the bass thumps on with a slight distortion, and Berninger's lyrics paint impressions rather than images, with the repeated lines "hey Joe, sorry to hurt you/but they say love is a virtue, don't they?" and "what'd Harvard teach you?" hitting upon themes of post-graduate angst and quarter-life crises better than more detailed narratives can. Similarly, I Need My Girl glorifies schooling endeavors less classically "successful" than Harvard, with "I know I was a 45 percenter then" and memories of crashing cars coming off equally celebratory and tragic, all because such a time was also shared with the girl that, a decade or two later, the narrator has not forgotten.
Elsewhere, Heavenfaced builds to an exciting close and then brings in warm keys that double as narrative catharsis, while Don't Swallow The Cap takes the opposite approach, progressing in acts that emphasize time gone by and add to scope. In other words, The National is in perfect control of the formal patterns of their songs, and that's precisely what has always made them great. Aaron and Bryce Dessner and skilled classical composers and collaborators, and their understanding of key changes and cadence pervade much of Trouble Will Find Me. A string interlude break livens up an otherwise forgettable This Is The Last Time and adds weight to the personal confession that Berninger comes forward with it, and when the album's guests chime in with their own vocals, it hits in a way that re-colors the entire song. Graceless charges forward with impeccable chemistry, gradually building space with each additional instrument track. Although Berninger resorts to his favorite lyrical structure, where a series of verses culminates in a vague repeated line and then repeating a new, coda-like verse until the song ends, the confidence that colors the entire song makes it easy to forget, and in many ways, it's the song's most beautiful and ambitious track. Slipped goes for the opposite, letting reverb-heavy guitar accompany a steady, sparse piano rhythm as Berninger delivers the album's saddest lyrics: "I'll never be anything you ever want me to be" next to the most bittersweet, "I will not spill my guts out."
"Let's go wait out in the fields with the ones we love," Berninger pleads on Heavenfaced, before resolving with "we'll all arrive in heaven alive." It's the end-result to the unanswered question, "when can we relax?". For 13 songs, these characters are so tired of having to continue climbing that they just want to retreat to a happier, simpler time. The scary thing is that the moment of relaxation, when you finally get to "wait" for something to come to you instead of pursuing it yourself, isn't until heaven. The closing song, Hard To Find provides a less physical, slightly more defeated version of the same theme. It's a prime example of the happy-sadness that The National have perfected and fine-tuned throughout the 21st century.
In other words, Trouble Will Find Me is a National album. They pull from their influences, with a piano line in Don't Swallow That Cap coming from Bruce Sprinsgteen's Racing In The Street, and direct references being made to Nirvana, The Doors, Guns N' Roses, and Let It Be (either The Beatles or The Replacements), while slightly less obvious references are made to Elliott Smith and Violent Femmes. It's beautiful, tragic yet optimistic, an album with some improvements over previous albums (Berninger sounds great throughout, but a few songs are rehashes lyrically) and some great songs that will rank among their best, (for this fan, Graceless and Pink Rabbits) but without sufficient risks. This is The National's 4th or 5th comfortably strong album in a row, another slight variation on a tried-and-true theme. It's difficult to complain when it sounds so good, and it's easy to say "if it ain't broke, don't fix it," but eventually you have to play the game on "Hard," even if that means falling short once or twice before you come through.
23 May, 2013 - 04:38 — Forrest Cardamenis