Music Reviews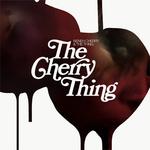 Neneh Cherry & The Thing The Cherry Thing
(Smalltown Supersound)
Buy it from Insound

Sixteen years after the release of her most recent solo record, Neneh Cherry has made an welcome return, this time backed by free jazz trio and fellow Swedes The Thing, who happen to have derived their name from a song by Cherry's stepfather, avant-jazz legend Don Cherry. Ever upsetting the boundaries between progression and mainstream success, her new collaboration is a sax-skronking mix of diversely-selected covers; it is inventive and never once lapses into self-indulgence.
I wasn't alive back when Cherry's best-remembered hit Buffalo Stance reached #3 in the UK charts in 1988, but I was surprised how much I enjoyed researching Cherry's catalogue, in spite of how obviously dated it is. She's made some brilliant weirdo hip-hop crossover on her solo records, and I rather hope the retro appeal thereof earns her a reconsideration in the light of this new album. Plus, just look how much even a list of her collaborators will pique your interest: The Slits, Michael Stipe, Massive Attack, The The, Gorillaz, Cher & Chrissie Hynde, Tricky, Pulp, Youssou N'Dour… Meanwhile The Thing are as close to a "big name" as avant-garde jazz will sway, particularly on the alternative scene, after their collabs with Thurston Moore, and Jim O'Rourke, and several unlikely indie-rock covers.
It sounds much better thought-out than most collaborative records – although the tracks were all recorded in one take, it works because they've managed to assimilate Cherry as a fourth appendage of The Thing, matching their energy and unpredictability on all counts. The choice of covers was whittled down from over 50 to just 6 (plus two originals by Cherry and The Thing saxophonist Mats Gustafsson), and this "throw enough it sticks" approach has left them with a unified style that is sustained across the album. Playing to The Thing's strengths, there are covers of Don Cherry and Ornette Coleman, but there's also Madvillain, The Stooges, Suicide, and the Neneh-esque Martina Topley-Bird. What's great is the way the lines separating these genre distinctions are so effortlessly blurred. When The Thing performs them, there is no difference between "free jazz cover" and "hip-hop cover".
Cherry has explored similar territory over 30 years ago as part of artsy post-punk group Rip Rig + Panic, but The Thing tip this aesthetic further into free jazz, sent skittering without a safety net by Paal Nilssen-Love's volatile drumming. This might sound heavy, and while it's certainly cathartic, it's actually quite welcoming, and Cherry's voice always dominates. The covers themselves are often nearly unrecognisable. They manage to make The Stooges' Dirt even grittier and more guttural than the original, and then strip down Ornette Coleman's What Reason Could I Give to something purer and free-floating. The intertwining sax and vocals really get to the emotional nuts and bolts of the songs, with a fascinating intensity.
Still, there's something odd about such an original album relying on covers, especially when Gustafsson's Sudden Moment and especially Cherry's provocative opener Cashback are such excellent songs. One of the ways The Thing operate is by deconstructing the repetitive structures of pop music with Ingebrigt Håker Flaten's stark bass vamps, and allowing Gustafsson's expertly squealing sax to burst through and tear the whole thing up. It works brilliantly on Cashback, but even better when jumping off Suicide's minimal template on the standout, Dream Baby Dream. Gustafsson keeps brimming over from the song's gorgeous lull with his controlled squawks, and when he finally gets to let rip, never has improv sax blasting sounded so remedial – I'll be including this on mixtapes for years to come. Meanwhile the liberal interpretation of Don Cherry's Golden Heart adds vocals dwelling ghost-like in the background. These covers work because there's so much space in the originals, but the same can't really be said of Madvillain's Accordian (of which only the lyrics are used), a tightly-controlled masterpiece and one of my favourite hip-hop tracks of all time. It's not that I think it's unfuckwithable, but by stretching two taut minutes out to six, Cherry unravels MF DOOM's flow with uncharacteristic clumsiness. It's certainly a deft and dramatic vocal performance, but it doesn't hold up as a cover, perhaps because I'm so familiar with the original. The album forces questions about the concept of the cover, and it's not afraid to take those inherent risks head on.
And it's this daring aspect of the arrangements of The Cherry Thing that compels me to wholeheartedly recommend it. It might be too pop for The Thing's fans and too disruptive for Cherry's, but the phenomenal performances from Cherry and Gustafsson simply blast away any genre preconceptions – by sheer virtue of the musical confidence of this collaboration, they've created something magnificent.
21 June, 2012 - 10:15 — Stephen Wragg