Music Reviews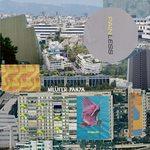 Nilüfer Yanya PAINLESS
(ATO Records, LLC)

Nilüfer Yanya draws strength from her emotional resilience on PAINLESS. If the title to the West London singer-songwriter's second LP states otherwise, it's the sort of defense mechanism she's developed since 2019's breakthrough debut album Miss Universe. That release revealed an artist relishing big ideas but expressing them in small ways, on which she came up with a concept album satirizing big business masquerading as wellness bliss. Yanya straddled effortlessly through a hodgepodge of genres within a pop framework, all of which were so engaging they made the spoken interludes sound like clever asides.
Even if Yanya's natural knack for experimentation remains, PAINLESS is more uniform in mood and musical texture. The skittish, mid-aughts-like post-punk of the dealer and stabilise are effective vehicles that match her drab mood, though rhythmically, they take cues from drum n' bass and looped funk beats. The clean, repetitive guitar strokes of trouble take it even further back with lean post-rock chords as if interpreted by past tourmates The XX, but Yanya gives it a nocturnal treatment as if she's walking back home and lost in thought. These tonal shifts benefit the soulfulness of her delivery, like on try, on which she yearns for connection when loneliness takes hold. And it's the little details—whether it's an echoing flange or a loungy chord—that give many of these tracks its somnambulant glow.
As PAINLESS nears its end, Yanya hasn't come any close to resolving her feelings. But, as the celestial jam of the mystic attests, she's beginning to accept that she needs to follow her own path. Yanya doesn't have the type of vocal delivery that inspires ire—even on the angst-ridden yearning of belong to you, she sounds in control—but once anotherlife closes, we can hear how she's reached a state of blissful denial. But what she's gained in the process is more focus and confidence, and as PAINLESS proves, an intriguing foreshadow of things to come.
12 March, 2022 - 00:51 — Juan Edgardo Rodriguez