Music Reviews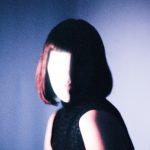 Nite Jewel Liquid Cool
(Gloriette Records)

After years of releasing music on various smaller labels like Italians Do It Better and her own Gloriette Records imprint, Ramona Gonzalez decided to hook up with the well connected indie hub Secretly Canadian in time for her 2012 sophomore album, One Second of Love. The arrangement, however, proved to be short lived and less than ideal for both parties in the end: The label's expectations for sleek commercial pop clashed with her own independent principles and the tension and creative differences led her to parting ways with the label not long after the album's release. "They were making the process feel toxic because they were putting too much pressure on me to create something that, I didn't really even know what they wanted me to do, because their version of pop is so unusually different than mine," she explained in an Artistdirect interview.
As enjoyable as One Second of Love could be, and despite it pointing to a maturity in her songwriting and production, the changes in direction could feel a little stifling and even forced at times. Her third album, Liquid Cool, in a way feels like a reaction to the whole experience. Wanting to return to the element she was most comfortable in, she returned to her own label and recorded in a walk-in closet that she turned into a makeshift studio with a limited amount of gear and no outside influence or interference. The result is music that hearkens back to the lo-fi aesthetic of her early releases without completely abandoning her growing pop leanings. Songs like Nothing But Scenery, Was That a Sign, and You Now, for example, are all deliberately stripped down and murky, but not nearly as rough hewn as anything on her debut, Good Evening.
When she ventures more into overt pop territory as she does on the shimmering synth pop of Over the Weekend, the breezy house-inspired Boo Hoo, and the glistening soundtrack-worthy Kiss the Screen, she teases big budget gloss through demo quality production but does so without sacrificing her ability to write undeniably catchy hooks in the process. The result is something more organic in comparison to any of the better singles that graced One Second of Love.
What's ironic about it is that for an album that was recorded in an otherwise small cramped space, it actually allows for greater breathing room than her previous one, which mostly benefited from being laid down in a more traditional studio setting. For Gonzalez, writing and recording Liquid Cool was as much about reclaiming her independence as it was reclaiming her artistic vision while continuing to refine the balance between both her artistic and her growing pop sensibilities. She misses the mark slightly, and though her take on sweeping and haunting art-pop isn't always the most distinct - especially when compared to some of her like minded peers - it is in the end a truer and more consistent statement of her abilities, and one that also offers a lot more promise.
29 June, 2016 - 04:57 — Jeremy Monroe