Music Reviews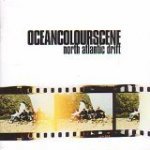 Ocean Colour Scene North Atlantic Drift
(Sanctuary Records)

Nothing would please me more then to give this album a good review. The letters of fury we would no doubt receive would keep me amused for a good few weeks at least. Trust me, I know. Over a year ago I gave their Songs For The Front Row compilation a thumbs up, much to the disgust of many.
I still stand by that review - though it did show a distinct drop off in quality in more recent years, and hinted that OCS's race was just about run. But in contrast, they've released another album, possibly hoping that their famously loyal fanbase can continue to make their career viable.
I always sort of admired their shameless retro approach which so angered so many, and nothing's changed on that front - they still draw heavily from the sound of mid-60's Mod and the Heavy Soul sound Paul Weller took as his own. However, and this is the bad news, the songcraft that made Moseley Shoals or Marchin' Already has long drifted in the backwaters.
Sure, the sentiment of the title track is nice, the strings on Make The Deal give it a sort of soundtrack epic quality and Simon Fowler's voice is as strong as ever but very little of North Atlantic Drift stands up to repeated listening. There's nothing to even touch Traveller's Tune or The Day We Caught The Train in the memorable chorus stakes.
So a disappointment then, and one that will be leapt upon by a lot of people. It's fair to say that in years to come, this (possible final) chapter in Ocean Colour Scene's history will be fairly well overlooked. The chance to disgust and alienate the readership of No Ripcord (and probably my fellow writers) has passed by this time.
14 July, 2003 - 23:00 — Peter Mattinson