Music Reviews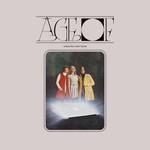 Oneohtrix Point Never Age Of
(Warp)

Oneohtrix Point Never presents a truly beguiling set with his ninth full-length effort, Age Of. That Daniel Lopatin is a relative veteran in the discography stakes should not indicate any mellowing or simplification of sound.
Age Of is set in motion by dizzying harpsichord patterns on the title track, as it meshes with sparse rhythms, deep bass synths and contrasting arpeggios. It builds into dense hypnotic passages that turn on a dime throughout its 13-track run time. The next track, Babylon, has you believing you've heard everything there is to hear from it before juddering to a halt. It's these unpredictable but always musical arrangements that set this collection out as something memorable.
A particularly inspired run of tracks sees Lopatin move from vocoder-vocal lead builds in The Station, creating dense, entwining patterns to the clunking forward motion of Toys 2 - with more defined chord patterns giving way to an ambient coda - before Black Snow sets itself apart with a simple finger click and bass line pulse.
It's a continual see-saw of sounds feeding your ears with dynamics and snippets of something you haven't heard yet. Indeed, beyond this opening salvo, there are breathing sounds, pipes, filters, harpsichord reprises, screams and howls, and percussive elements of no fixed abode. It is one of the joys of listening to well-crafted ambient music that makes you wonder what on earth it is you are hearing, and how it somehow adds to a musical passage, and this creative balance exists all over Age Of.
A particular highlight for this is the track We'll Take It, which builds out of industrial rhythms, chattering vocals, static, and mechanical effects to grind out a surging melodic theme. Mixed with great skill across left and right channels, it's a bewildering and stirring end product. James Blake contributed to this production - both in the mixing department and on keyboard - a collaboration that has certainly added to the depth and breadth of sound here.
Age Of is an excellent and frequently rewarding album; where one might expect a musical cul-de-sac, there is a 180-degree turn that somehow always feels appropriate, a testament to two years of songcraft that have clearly paid dividends.
5 June, 2018 - 04:30 — Tom Parmiter