Music Reviews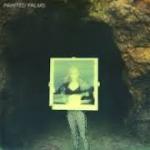 Painted Palms Forever
(Polyvinyl Records)

It takes a brave (or supremely confident) band to release such a resolutely summery album as this in the depths of winter. Of course, how much say the band may have had in the release schedule is unknown, but giving this album a January release date may not have done them such a great favour. The lasting impression is one of a warm breeze on one's face while the sun glints off the surface of a nearby swimming pool. But it's an album full of surfaces, albeit very beguiling ones, with little depth below.
Painted Palms is a duo consisting of cousins Reese Donohue and Christopher Prudhomme. The band started as a long distance affair while the pair was living in different states (of America that is), songs growing by accretion as they were traded back and forth by email. They are both apparently now San Francisco residents, and that's a location fitting for their particular brand of 1960s-flavoured psych pop. The West Coast connection comes through strongly throughout Forever, with that most Californian of bands The Beach Boys being the touchstone. Other bands that spring to mind on hearing the Palms are themselves considered to be Beach Boys acolytes, the most notable of which is Animal Collective, whose Merriweather Post Pavilion this album superficially resembles. The comparison is not meant to be invidious, but you simply can't ignore it. Of course Painted Palms are by no means the only band of recent years that you could call post-Pavilion, but they do have a few nice tricks up their sleeves that mark them out from the pack. There seems to be an innate knack for melody on display here that produces several moments of pop joy. Soft Hammer is full of dreamy melancholy, and the biggest nod towards Brian Wilson on the album, although Not Really There is wistful and sad while simultaneously being longingly escapist. Hypnotic stands out, with its danceable funkiness recalling Madchester by way of Ibiza (for me at least); and Too High is an exultant opening statement, even if it is a little 'throw-everything-at-the-wall'.
Okay, so they have got some pretty nice tunes that stick in the head, and if you're going to be overtly influenced by anyone then I guess The Beach Boys (and their more recent followers) are not such a bad proposition. But what's missing here that would make it a more satisfying whole, rather than just a sum of its parts, is a sense of Painted Palms' individuality as a band. Sorry to harp on about Animal Collective (the comparison, once again, is unavoidable), but they transcend their obvious BBs influence by injecting a sense of adventurousness and left-field experiment that sets them apart. (Not always successfully, I should add). I'm not suggesting the PPs should follow suit and become avant-gardists overnight, they just need a little more personality to add to the mix of catchy pop tunes and slick arrangements. I hope they stick around, I really do - long enough for them to develop a distinctive voice and deliver a killer second album. The ingredients are already there, but Donohue and Prudhomme just need to loosen their grip on the songwriting and arrangements, and get a little more dangerous with them.
24 January, 2014 - 09:56 — David John Wood