Music Reviews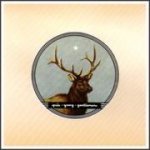 Pale Young Gentlemen Pale Young Gentlemen
(Self-released)
Buy it from Insound

The Pale Young Gentlemen include a Lady. She plays cello, adding a welcome colour to their self-titled and self-released debut CD (check out Me & Nikolai), but a perusal of their myspace page gives no indication there are any plans to revise the band name for gender accuracy. That's cool - it's a good name and they should stick with it. They look young and the music, drawing inspiration from music hall, cabaret and gypsy sources, certainly sounds like it's made by pale gentlemen. Urban r&b this is not.
Frankly, I'm mystified as to why these guys (and gal - sorry) are not on an independent label yet. I hear a lot of mediocre music in my gig at noripcord.com, mediocre music of all stripes on various labels, and this CD is quite a bit better than most of it. As baroque song cycles go it may not be Bryter Layter or Paris 1919, but it's a good, solid, consistent record, with professional musicianship, committed performances, and bright, catchy melodies. So, what the hell? I don't pretend to understand it, but if I can point a few people their way I'll feel useful, because I can guarantee you that a good portion of curious indie rock fans will find much here to revel in.
Stating it plainly, these are well crafted tunes. On the opener, Fraulein, the ascending bass line over the repeated melodic line "she will turn me down, but then at least know that I'm around" shows an above average interest in harmonic development, an admirable trait in the waning days of the republic. Similarly, Saturday Night has a bridge that takes a good long time to resolve itself - certainly no accident. Mike Reisenauer, the singer, pianist and apparently the principal songwriter, certainly knows what he's doing and I'm a sucker for musicians who actually care about music. His vocal style is perhaps a bit arch and the band relies a little too heavily on a one-two one-two beat scheme for my taste, but the whole thing comes off sounding surprisingly fresh, given the dated genre elements. And even though a ballad like As a War borders on Coldplay territory, I think some of the best moments are the non- genre pieces. The closer, Single Days, has a lovely piano that flirts confidently with Jingle Bells and playful vocals that remind us not to take the whole thing too seriously. Perhaps the best song is Up North, with a piano riff worthy of Warren Zevon and a simple, irresistible tune.
Overall, a fine album, self-released or not. You can hear some song fragments and buy the album at the weblink below and I urge you to at least give them a listen. If you have a passion for Songs and for music that actually sounds thought out and, dare I say it, composed, then you will certainly dig these dudes (and dudette - sorry).
http://cdbaby.com/cd/paleyounggentlemen
18 July, 2007 - 20:06 — Alan Shulman