Music Reviews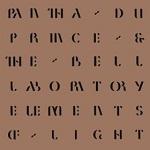 Pantha Du Prince & The Bell Laboratory Elements Of Light
(Rough Trade)
Buy it from Insound

It could be said that there's always been something of the classical in the work of Pantha Du Prince's Hendrik Weber. Even looking past the Steve Reich and Philip Glass-leanings of his often tasteful minimalist techno, consider the pastoral tranquility of Black Noise's cover, or the pleasingly ordered nature of his career; an album at the start of the year, every three years since 2004.
So, if there was anyone who'd go to the lengths of basing an entire album around the church-bell based sound of the carillon, it would be him. Well, him or Bjork, to whose post-millennial work Elements Of Light owes something of a similarity, thanks to a shared, suitably Scandinavian, icy cleanliness.
It probably goes without saying that there's something about the instrument that seems incongruous with pop music - it seems a bit too authoritarian, a bit too grandiose, harking back to Pink Floyd playing around with gongs at the height of their pomposity. Which might explain the carillon's genuine sense of novelty, despite the fact that most of them are hundreds of years old, or it might be that they're not the easiest bits of kit to compose for: by all accounts setting up microphones to record them is an absolute nightmare; they're probably the least portable instrument you could imagine; and with there being a relative lack of training facilities, finding someone who can play it is also a bit of a tall order, hence Weber collaborating here with Norwegian percussive 4-piece Bell Laboratory, who also brings along pretty much every other instrument that the most demanding of campanologists could ask for.
At first, the contents of Elements Of Light also serve to explain why the carillon remains something of a novelty, as the instrument proves itself to not just be physically awkward, but sonically so too – Wave, the opening four minute section, is essentially a warm up (and the closer Quantum is something of a winding down), and when Weber's electronics come in during second track, Particle, the bells feel too leaden to compliment them, sounding rather like they're dancing with two left feet in their attempts to follow the more dextrous digital rhythms.
That's not to say that the album at this point isn't without interest, beauty, or even fun – the Tom Tom Club style drum breakdown that Particle develops into in its second half is certainly stirring - but none of this does much to counter the impression that Elements Of Light is something of a dry academic experience, rather like eating your cultural vegetables. The album is intended to be listened to as a complete 43 minute piece (despite the reviewer-friendly dividing into tracks), and even comes bearing the logo of the Norwegian Arts Council.
However, when Elements Of Light gets into its groove, as it were, the results are fittingly transcendent. Bridging track Photon is essentially Particle Redux, amping up the electronics and adding louder, thicker beats, and while it may still be a bit on the clunky-side, it does serve as a suitable curtain raiser for the record's true heart.
At 17 minutes, more than a third of Elements Of Light's running time, Spectral Split feels like a complete work in itself, (and is absolutely worth considering as such - the rest of the album might as well be an added bonus) offering a building, shifting, complex, genuinely thrilling listening experience that absolutely justifies the experiment. Based around a Marimba-played melody, Weber's programming, hand, and tubular bells provide rich layers of harmonies and counterpoint that work astoundingly well, and even the carillon finds a comfortable position in the mix, providing droning bass-notes that render the work considerably fuller sounding than most of the Pantha Du Prince back catalogue.
As a whole, Elements Of Light might feature a fair amount of padding, and it might not be quite as original sounding as the idea would suggest (other than the aforementioned Bjork comparison, there are more than a few moments that recall Aphex Twin at his more contemplative), but even so it does offer more than enough to satisfy as a listening experience, rather than just a curiosity.

31 January, 2013 - 10:56 — Mark Davison