Music Reviews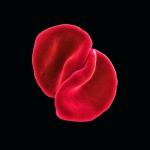 Peter Gabriel Scratch My Back
(Real World/Virgin Records)
Buy it from Insound

To accurately digest this album, it's going to take double the work. Unlike most other albums, you have to listen to the original and the reworked piece to understand what was there to draw from and the intricacies of what Gabriel's attempting to do. You can't judge this album on its own; only as a reimaging of what was crafted beforehand. Because on its own, Gabriel's collection of songs would be kind of homogeneous. And even with that most unique of perspectives, some of the tracks are morose in the blandest of ways.

To give credit where credit is due, Peter Gabriel has recognized his own limitations and rather stubbornly tackled those voices and sounds that are other worldly to him. When it works, we get Flume, originally by Bon Iver. There's no recreating the haunted wailing of Justin Vernon. To match that sparsity, though, Gabriel lets out these pained screams and takes the lonely guitar and trades it in for a piano, taking the open feel of the song and shifting it into more of a personal and intimate breakdown. But then there's Lou Reed's The Power of the Heart. Gabriel's version is sweet and touching, but Reed's original is the most depressing and emotional song you may ever find and could readily make any person weep openly. Reed's pain kills you, while Gabriel's version sounds too neat and manufactured.

And part of that manufactured feel arguably comes from Gabriel's choice to make this an orchestral effort, something big and boastful, a truly operatic kind of bent that bleeds sadness throughout the album. The cover of Arcade Fire's My Body Is A Cage is one of the first examples of a truly orchestral explosion of strings and the wave of accompaniments. It's truly overpowering, despite it's Nightmare Before Christmas beginnings. Those moments of musical domination make the pain seemingly more tangible than any other part of the song. The organ in the original also has a slightly cartoonish kind of vibe, but when the music explodes, there's a hopeful kind of gospel vibe, something which Gabriel's completely defeated version lacks. Paul Simon's The Boy In The Bubble is a fun song (with lots of dancey accordions and some Bavarian horns) that is kind of ruined by the Gabriel orchestral treatment. Yes, Gabriel's trying to create a certain feel with the album, but the original works so well because the beat belies some deep lyrical content.

And it's when Gabriel decides to make the tiniest of sweeps that the album actually seems to work the best. He's not reinventing the wheel but adding his own years of influence. Regina Spektor's version of Après Moi is full of all of her trademarks: Lots of depth and wit and a faintly dramtic scheme. And it's hard to out do Spektor in that kind of song. So, Gabriel takes away some of the tongue in cheek bite in the song and makes it less grand in its reach and takes himself more seriously. That leads to a song that isn't superior or inferior to the original; instead, it stands on its own two legs. David Bowie's Heroes is a legendary track, and if anyone can do it justice, it'd have to be Gabriel. But with Gabriel's version, his deadpan seriousness is kind of a unique spin on Bowie's version, which is far more kind of a performance piece. The cover is, at least superficially, having a feeling that is more kind of genuine. Clearly, the cover is more interesting and far catchier, but Gabriel shows real prowess in reworking it into something new and something that, once again, he owns.

Is this the groundbreaking work we'd perhaps hoped for during the album's initial release, an effort worthy of that preliminary giddiness? Sadly, no. Is it an interesting mix of tracks that confronts listeners with reimaging of songs so deeply tied to our heart strings we have no choice but to carefully imbibe and evaluate each note? Sure. Either way, Gabriel has you for over 50 minutes. At least there's I'll Scratch Yours to hope for.
11 March, 2010 - 13:46 — Chris Coplan