Music Reviews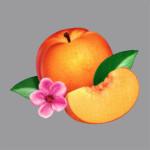 Phoenix Bankrupt!
(Atlantic)

The psychology behind listening to a sumptuous pop song is that, at least for the span of three minutes, it makes you feel like a winner. Top 40-radio programmers design to play the same songs in a continuous loop not because they want to numb you into a stupor (unless you're headstrong or perky enough to tolerate it), but because they want to indulge your needs, and know the exact time in which you'll tune in. Back in 2008, the surprising, yet suspiciously calculated, placing of 1901 on heavy rotation was like a godsend – those snappy drum patterns and gruff keyboard stabs are still a pleasure to get lost in. An actual, well, plausible guitar band managed to break through, and deservedly so, in a time when chords and riffs were looked upon with a distinct whiff of indifference.
It's curious that Phoenix became widely recognized through their most "guitar-centered" effort, as I'm sure they never meant to become the face of successful indie rock. Side B of Wolfgang Amadeus Phoenix still scurries along at a brisk and muscular pace, and yet it's stifled in time, truly unrepresentative of the body of work they've achieved in their decade long run. But there's just that appeal of watching four men playing simulated pop rock songs that guarantees the kind of artistic legend every artist longs for. They just stumbled upon a balance where new wave-influenced blue-eyed soul meets with widescreen hooks, but the use of digital modulation was never predominant. Which is why I tend to connect with the posh, genteel foursome more than with other electronically informed acts the country of France has brought us: duos like Daft Punk and Justice extend the aesthetic pleasures of dance from behind a console at a distance, while Phoenix wholeheartedly feign rock posturing with a warm embrace. It's the closest to a rock band the country has ever produced, which should make them feel like they hit a jackpot.
And boast they must. The exclamation in Bankrupt! sure is telling, as their latest effort sounds like hundreds of slot machine handles being pulled at once. The inflated use of chiming synths hits you with a surfeit of sensations, very much like the mind-numbingly bewilderment of a night out at the casino – the loud ringing bells, the flickering bright lights, and the sound of coins hitting the metal trays. "Entertainment/show them what you do with me" shaggy frontman Thomas Mars falsettos over a gossamer zither-sounding sample, to which builds into a choral explosion that ignites an outburst of sheer pop bliss. Mars exults as to conceal the difficulties of being a public figure, or so we think. It's hard to tell with Mars, as he's made an art in connecting through self-inflicted pathos by using words that easily reflect what others may think, which in turn, makes us overlook what he really feels.
Not that Phoenix has ever aimed for lyrical depth – akin to a ballistic Godard sequence, their songs are usually constructed in clever, pungent fragments that take a life of their own when read out of context. "They teach you suffer to resist/too much information, prebysterian", sings Mars with marked nonchalance in Trying to Be Cool, which reads like a scholarly priest lecturing his pupils about the sins of temptation. Or take a liking to this lyrical gem: "drakkar noir/cheap fixtures/religious tales". It's absurdly hoked up, but it instantly constructs a rather striking image in your head; as a footnote, my father used to wear drakkar noir when I was young boy, and I'll be damned if I didn't think that alluringly virile black bottle was the epitome of cool.
In a way, Phoenix is fully taking advantage of our easily distracted selves by leveraging the power of instant gratification. The Real Thing sounds like it was a chore to splice together, as it hits all sensory receptors from all corners – at some point, the cheesy digital reverb on the drums (or gated reverb, if you want to get technical), gleaming Christmas Light effects, or throbbing 8-bit-recalling bass drone will greet you like a smothering hug from grandma. They also continue their good streak at taking cosmopolitan-sounding music trends and making it their own – in the pleasurable airhead pop of Trying to Be Cool, they attempt to bring us back to the summer of chillwave before it gets old, while Chloroform employs a phat brostep stomp into the same recurring swirling keys, except they're slowed to a crawl due to exhaustion.
Phoenix do push themselves to reach arena-ready intentions, and seeing as Mars constantly admits to feelings of aloneness throughout the record, you'd think he's seeking the company of his audience. "Am I gonna do it all? Am I gonna do this alone?", he pleas with an increased sense of urgency in Oblique City, a galloping number that conjoins the unremitting piano strokes of ELO with an ABBA-esque, testosterone-charged swagger. It's their best closing song yet, and no less after the lilting grandiosity of Bourgeois, which achieves a sonic, Eno-lite beatification that poignantly ends with a pristine chord progression. They hardly use guitars, but in their defense, judiciously save them when the songs need an added dollop of closure.
Excess is not to be frowned upon in Bankrupt!, and its lustrously crafted melodies are incessantly stimulating. They take all measures to ensure that moderation is by no means necessary, as doing so could result in the deadening effect of habit. But they never lose sight of what makes a song pop in the ears, delivering an over-caffeinated, albeit logical, progression from their past efforts that actually suits them. The big thrills come so fast it almost feels like a blur, only equaled to the ravished excitement of making a score on a big night. It'll knock you senseless, possibly bankrupt, until the urge comes back in full force.

22 April, 2013 - 04:31 — Juan Edgardo Rodriguez