Music Reviews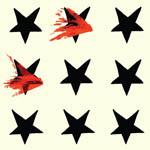 Pontiak INNOCENCE
(Thrill Jockey Records)

"Wasted… In tha streeeeeeeet…"
Nothing aids a queasy drug reference like a dizzy fuzz-tone.
For INNOCENCE, the tenth release from the trio of Virginian brothers that make up Pontiak, the amps are properly dialed and the riffs are appropriately blues-borne. Less an indication of where we are than where we've been, INNOCENCE brims with the familiar garage rock gushing and solid low-end chunk of post-Woodstock flower pummeling bands like Blue Öyster Cult and the MC5, concerned more with weight than speed. While the title track seems like a strong enough intro, leaning heavily on its six-string howl, the sweet stride of Lack Lustre Rush really pulled me in: its vocal melody at a nice contrast with the scrubbed riff announcing its direction. Ghosts revels in some Siamese Dream-ere Smashing Pumpkins energy in an attempt to update a construct akin to Ted Nugent's Stranglehold, a storm of arrhythmic guitar sounds bleeding into a bass-led stroll. It's a decent set-up for the less energized It's The Greatest, a simple series of organ chords pressed as a snare drum skips across a rather morose guitar phrase.
As a flow is established and maintained with the sequencing of this initial block of songs, two folky offerings follow: The shoulder-to-shoulder tide of Noble Heads and Wildfires, which provided INNOCENCE its bullet track. Enjoyably strum-heavy and aided by drum work, while softer, neither song really subtracts at all from the album's energy. In fact, Pontiak seems to want their mix to stay lively despite venturing into acoustic realms. The two-song break from volume enhances the stoner-fuzz instability that follows with Surrounded by Diamonds, an inebriated Frankenstein walk of a song boasting viscous tones and heavy clangor that seep into the next track, Beings of the Rarest, which takes up the tempo and grinds through its hooks. Bass notes and drum sounds tumble Manic Depression-style in Shining, preceding the album's final dose of "easygoing," an acoustic track called Darkness Is Coming.
With We've Got It Wrong, INNOCENCE ends with a final round of bent strings and mid tempo trudge. Pontiak's efforts from leap till ribbon seem rooted more in admiration than innovation, rock of yesteryear played very well and perfectly loud. An occasional retread, INNOCENCE remains difficult to dismiss.
30 January, 2014 - 04:43 — Sean Caldwell