Music Reviews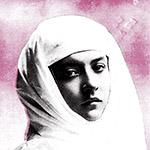 Protomartyr Relatives in Descent
(Domino Recording Company)

In his book, Careless Love: The Unmaking of Elvis Presley, biographer Peter Guralnick wrote a story detailing a trip Elvis Presley had made to Hollywood. While en route outside of Flagstaff, Presley observed a cloud formation that struck an odd resemblance to Joseph Stalin which then later transformed into the face of Jesus Christ. "And he was affected profoundly," vocalist Joe Casey reports, the last verse of Protomartyr's single, A Private Understanding, retelling this story, "But he could never describe the feeling/He passed away on the bathroom floor." Rounds of snare beats sound as if in constant collapse, guitar notes draped over the percussion as Casey dryly repeats, "She's just trying to reach you." We don't know who. I guess we don't need to know. But, in the context of mortality and its personal connection to human experience, you get that it's someone meaningful.
Relatives in Descent is Protomartyr's fourth LP, and first for Domino Recording Company. With a sound that maintains relevancy in the modern age as the band keeps true to a form that's existed thirty-plus years, Protomartyr's Detroit Rock interpretation of post-punk seems to gain something with every album they produce, a sensibility that's somehow detectible but difficult to define or pinpoint. With entrancing drum patterns and minimalist-to-maximalist guitar phrasing as his backdrop, Casey's poetic declarations, delivered as if channeling The Fall's Mark E. Smith or Let Love In-era Nick Cave, are serious without being forceful, at times off rhythm though not in a distracting way. He can be cryptic with his words, certainly figurative, ("In Northern Michigan there was an incident in winter /A horse was hit by lightning and began to speak in a foreign language"), but engaging nonetheless.
And, he can be sad. The personal truth that Casey speaks in My Children over guitarist Greg Ahee's ringing melody is striking in its unapologetic and rather callous outlook from caretaker to child: "My children: They are the future/Good luck with the mess I left, you innovators." With venom spoken over an otherwise agreeable riff, there's an interesting dichotomy at work with this song that forces you to absorb the words.
Coming off a recent live collaboration with The Pop Group for Rough Trade's 40th anniversary, this experience, (plus infatuation with Odyshape by The Raincoats and the work of singer/composer Mica Levi), had apparently bled into the songwriting for Relatives in Descent, the Bristol influence felt with Here is the Thing, a bass-driven bounce akin to Glaxo Babies and guitar sounds as icy as those found on The Pop Group's 1979 milestone LP, Y. And while tracks like Here is the Thing and sections of Windsor Hum provide the clearest examples of that era's fascination with funk and dub rhythms, The Chuckler stands out as the group's most arranged offering, a steady snare beat granting the song its living metronome. The song moves from graceful harmonic notes to distortion, bowed instruments ultimately providing the signature accents as Ahee's presence intensifies.
Similarly, Up the Tower's multiple crescendos build from Alex Leonard's persistent kick drum, repetition generating anticipation for a payoff. Casey's iterations of "Throw him out!" at a key moment in the song is followed by the gentle observation, "What a lovely view/From the window/What a lovely dream," juxtaposed against the violence abstractly detailed in the rest of the song.
And although rambling vocals and rhythmic invention characterize a significant portion of Relatives in Descent, it is not without its hooks. Don't Go to Anacita is the album's most categorical rock moment, Casey going for melody as Protomartyr cuts lose, no math or complex loop to consider. The same can be said for Male Plague, an energized and loud follow-up to the preceding and relatively low-key Night-Blooming Cereus. And while its chorus is tagged on at the end of the track, Caitriona is less than two-minutes' worth of noise rock that transitions into an expanse of plucked guitar sounds and bass tone.
Corpses in Regalia experiments a bit with ethereal tones, a ghostly hum that hangs behind Scott Davidson's pronounced low end. It sounds great in headphones. Gradually, the tone rises in volume and provides a seamless transition into Half Sister, whose melancholic riff is performed with a weighty and rather severe downstroke. As its climax nears, the sound is dialed up, demanding attention, and Casey repeats, "She's trying to reach you." And, again, we don't know who. And, again, I guess we don't need to know. Because, in the context of mortality and its personal connection to human experience, you still get that it's someone meaningful. And that's as clear a case as I can make for a work this passionate. [Believe the Hype]
29 September, 2017 - 04:20 — Sean Caldwell