Music Reviews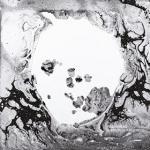 Radiohead A Moon Shaped Pool
(XL Recordings)

A Moon Shaped Pool is a masterpiece. Let's just get that out of the way. After The King of Limbs left something to be desired and band members were off on various projects, it was questionable whether Radiohead would retain the level of focus that it had in the past. Thankfully, those worries are unfounded, as the group's ninth album is in the top-tier of their discography. A Moon Shaped Pool is also a dense listen that gives back what you put into it. Like Kid A and Amnesiac, the first listen may seem impenetrable in places. But over time, some of the band's best melodies reveal themselves, like diamonds discovered in a mix of organic and electronic instruments.
A Moon Shaped Pool
is a definitive mood album as well, but the emotions expressed vary immensely from song to song.
Decks Dark
and
Desert Island Disk
are gentle and warm psych-folk.
"It was just a laugh,"
Thom
Yorke
sings on the former, over a light piano segment that transitions into a heavier pattern, with rattling guitar chords echoing into space. The latter has a Neil Young vibe, with an acoustic melody made for an arid desert at sunset.
"The wind rushing round my open heart/An open ravine,"
Yorke
says, before admitting in relief that
"different types of love are possible." The Numbers
, likely to go down as one of the only good songs about environmentalism, combines many of the band's best elements. An acoustic rhythm guitar glides next to a submerged piano melody,
Yorke
moves from a laid-back vocal to his ghostly falsetto and hopeful strings burst out to support a declaration that we will
"take back what is ours."
Even if a song appears to be soothing at first glance, the band never lets you get too comfortable.
The Present Tense
's guitar work borrows from
bossanova
music, a feathery touch that pulls you in to
Yorke's
words, but the tune unexpectedly builds to a backing choir that whirls by like wind in a valley.
Then, of course, there are the tracks that ratchet up the tension to a harrowing degree. After mastering the guitar and the
Ondes
Martenot
, Jonny Greenwood charges forward with his orchestral work on the most
anxious tracks of
A Moon Shaped Pool. On the "low-flying panic attack" of Burn the Witch, the
col
legno
strings create an agitated rhythm for
Yorke's
lyrics against
groupthink
. When he sings, "we know where you live," the strings swoop down into the abyss, drowning out all else. The paranoia is equally palpable on the watery piano ballad of Glass Eyes, where

Yorke

is frightened by faces of "concrete grey." Shrill strings momentarily rise up before fading back, like a hand nearly grabbing an unsuspecting person from behind.
Ful

Stop
charges forward with a low-humming bass groove and alien
synths
, always staying on the edge of exploding, but never losing its taut restraint.
Yorke's
stutters out lines like
"You really messed up everything,"
"Take me back again"
and
"Truth will mess you up"
over and over, trying to give his words power through sheer repetition. On
Identikit
, which pulls off
Paranoid Android
's trick of being three songs in one,
Yorke
explores betrayal, frustration and
"broken hearts"
that
"make it rain."
As his vocal changes in intensity, the music moves with him, going from an off-kilter rhythm to the best
earworm
chorus on the album to a squiggly guitar solo.
Many of these songs can be interpreted around Yorke's recent separation with his long-time partner Rachel Owen. While a few tracks pre-date the end of that relationship, they still fit into that framework, creating a lyrical theme that pops up throughout the record. But two songs fit into Yorke's lost relationship more than any others and without surprise, they are the two most direct and devastating tracks on the album.
Daydreaming
, with its effortless, gorgeous piano line, wrings every drop of pathos out of each note played and each word sung.
"The damage is done,"
Yorke
remarks in defeat. As the track closes, the keys are buried under a haunted mix of cello and reverse vocals that echo out,
"Half of my life,"
the length of
Yorke's
relationship with Owen. It's fitting then that
A Moon Shaped Pool
ends with a song that's been around nearly as long.
True Love Waits
, with keys replacing the acoustic guitar of early live versions, is one of
Yorke's
best moments as a songwriter, a fan favorite that lives up to its reputation. The longing behind every iteration of
"Just don't leave"
is relatable to nearly everyone, a universal theme that
Yorke
taps into like few others can. It's the perfect ending for an equally perfect album.
With A Moon Shaped Pool, Radiohead didn't reinvent the wheel, but instead crafted an emotionally resonant, musically unexpected and richly rewarding album. It's mind-boggling how a band can keep up such a level of artistry after almost 30 years together. But by taking various elements from not only their collective past, but also the work they've done separately, Radiohead has created something wholly new and utterly entrancing. They've done it again.
23 May, 2016 - 04:57 — Joe Marvilli