Music Reviews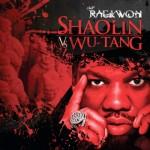 Raekwon Shaolin vs. Wu-Tang
(Ice H20 / EMI Music)

Raekwon's Only Built 4 Cuban Linx … Pt. II was a success in every sense: it made money, the critics loved it, rapheads both young and old embraced it and it did more to repair the somewhat tarnished Wu reputation than the tepidly-received 8 Diagrams could.
Perhaps most importantly, it established Raekwon as the most consistently reliable member of the Clan. By not losing creative steam (see: GZA, Inspectah Deck) or over-saturating the market with middling releases (see: Ghostface Killah), Rae proved a point without belaboring it: he knows how to make a good record and isn't afraid to take his time in doing so.
The relatively quick release of Shaolin vs. Wu-Tang might suggest that it isn't as substantial or worthwhile as OBFCL2. While it isn't an instant classic like its predecessor, the album serves as a strong victory lap that highlights everything good about Raekwon (for the purpose of this review, pretend that Wu Massacre, a rushed money grab that only had three Rae tracks, never happened).
In his delivery and lyrics, Rae is like the bad guy from No Country for Old Men. His lines and persona are all calculated cool. He never changes from his steady, confident inflection, nor does he feel any urge to dramatically switch his style up. His content shifts from cocksure gangster swagger to murdering drug kingpin without any grinding: he sounds natural and in control on every song, especially on grimy crime stories like Snake Pond and Ferryboat Killaz. With some rappers killing themselves to keep listeners interested, Rae's delivery is proof that a competent MC is always going to be interesting.
It doesn't hurt that his guest stars all go sufficiently buckwild at some point. Ghostface drops in all over the place, but does his best work with a cadence-heavy, rhyme repetitious verse on Silver Rings. Method Man continues to be the Nicki Minaj of Wu guest verses, bringing swagger so strong on Every Soldier in the Hood and From the Hills it's a wonder why he can't get a good solo record off the ground. Black Thought shows up to give album closer Masters of Our Fate the soul it deserves . Lloyd Banks continues his campaign for legitimacy with a short but memorable verse on Last Trip to Scotland. In fact, the only guest star here who doesn't hold his own is Nas, who sounds disinterested on Rich and Black. It speaks to Raekwon's skills that he able to select such strong collaborators and get the most from them.
The record has the same problems that a lot of Rae's releases have: his beat selection is hit-or-miss, with more than a few tracks coming off like RZA-lite, and the album is overlong by about five tracks. Then there is Rock 'N' Roll, a misguided track from start to finish that sits in the middle of the record like someone shit in the punchbowl.
Common problems and half-assed moneymaker tracks aside, Shaolin vs. Wu-Tang serves as another monument to the effortless style and cool of Rae, and establishes the Chef as the marquee member of the Clan.
27 March, 2011 - 19:03 — Charlie Jebb