Music Reviews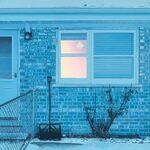 Ratboys The Window
(Topshelf)

The journey for Ratboys to become one of the most recognizable names in contemporary indie rock didn't come easy. Bands have come and gone since they formed in 2010, but somehow, the Chicago indie rockers have steadily built their reputation with more sizeable arrangements, risk-taking, and emotional heft. Following their 2020 breakthrough release, Printer's Devil, the Julia Steiner-fronted band moves away from their folk leanings to a degree in favor of fuzzy alt-country. The Window really does signal the beginning of a new phase for them, who not only expand their toolkit but also embrace a more collaborative approach.
Mind you, their Southern-accented stylistic choice isn't the only one you'll find on The Window, but it's their most prominent without question. Led by Steiner's malleable voice, which has a slightly higher register than '90s cult artist Tanya Donnelly, their pivot benefits the rootsy guitar progressions of a track like Morning Zoo. At first, it comes across as a little unremarkable, something they rectify later on the winding, eight-and-a-half minute centerpiece Black Earth, WI. Accompanied by guitarist David Sagan's jam-band builds, the songwriting duo gleefully steps into classic rock territory with poise.
Filled with Steiner's anxieties, some imagined and some very real, Ratboys carefully consider tone to shape their compositional ideas. The slow build of the title track, which melds heavy guitars into a rock ballad template a la Foo Fighters—and I mean that as a compliment—details the power of memorializing her recently deceased grandmother. While on the punk-driven Crossed that Line, the band lets loose with frenetic guitar bursts and playful interjections that aptly embody Steiner's desire to escape her own thoughts. Some might think the sudden shifts lack cohesion, and while they initially distract from the album's more somber moments, they don't completely betray their musical language.
Of course, it wouldn't be a proper Ratboys release if it didn't have a fair amount of ringing, arpeggiated rockers. It's Alive! is instantly one of the most memorable tracks they've ever written, featuring wistful guitar lines and shiny sonic textures that echo with a Pacific Northwest flair reminiscent of Built to Spill and Death Cab for Cutie. They notably emulate the latter's pre-Transatlanticism run on I Want You (Fall 2010), which pairs their longstanding Midwestern emo sensibilities with heart-on-sleeve emoting. It's not a coincidence: the band enlisted producer Chris Walla, formerly guitarist and songwriter of DCFC, to assist with recording and mixing duties after deciding to take the trip to Seattle to expand their sound.
While Steiner and Sagan continue to have the strongest presence in the band overall, one can clearly see how their rhythm section, Sean Neumann (bass) and Marcus Nuccio (drums), helps enlarge some of the album's more spacious anthems. This willingness to try new things and compete can be contagious, even if it occasionally works against them. Through no fault of their own, some their more twangy performances don't sound too distinguishable from like-minded acts Wednesday and Big Thief. Bad timing, perhaps. But these quibbles don't detract from Ratboys' refined ebullience, glistening with an authenticity that sounds even better when you add the Chris Walla effect of making music sound irresistibly bittersweet.
28 August, 2023 - 05:12 — Juan Edgardo Rodriguez