Music Reviews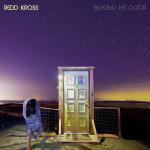 Redd Kross Beyond the Door
(Merge)

I remember remarking to a friend after witnessing my first post-reunion Dinosaur Jr. show back in 2005 how the band not only sounded just as good as they did in their prime, but how they somehow sounded even better. The same held true for virtually every one of their albums since then and the same also holds true for Redd Kross. After hanging it up in 1997 after a nearly 20-year career, they returned nearly a decade later and released their first album of new music in 2012. The lengthy absence seemed to work in their favor: Researching the Blues wasn't exactly a revelation, but what it was, was another good album from a band now tighter, leaner, and a little more polished than before, but still fun as ever.
Fast forward another six years and the McDonald brothers have returned, this time with Jason Shapiro filling in lead guitar duties and legendary drummer Dale Crover on drums, with another set of tuneful songs, Beyond the Door. Picking up right where they left off, they devote an entire set of songs to nothing but having fun; appropriate for a band that built its entire reputation off of being fun-loving weirdos.
The songwriting might not be as consistent as some of their earlier efforts (their 1987 classic Neurotica comes to mind), but there are moments when they prove they still have a knack for writing impossibly melodic tunes. The tongue-in-cheek Mott tribute Jone Hoople is an impossibly catchy rave-up right up there with Peach Kelli Pop, the title-track is a gleeful stomping shout along with bits of old ragtime piano thrown in, Ice Cream Strange and Pleasing combines sugary psychedelic harmonies with 70s hard rock riffing, and The Party is pure raunchy glam.
Beyond the Door isn't without its filler (particularly on the back half) but considering how its 11 songs breeze by in around 30 minutes, the weaker songs are easy to shrug off and forget. It isn't one of those albums that finds the band pushing the limits of its riff-filled overdriven bubblegum pop, either, but it's just as satisfying as any of their other albums.
But Redd Kross isn't one of those bands that need to constantly evolve or redefine its sound to stay relevant, and there are enough minor tweaks here to keep things interesting. The fact they can still write some pretty great songs doesn't hurt, either. There aren't many bands that can come back from such an extended break and successfully step inside their wheelhouse again (see: the Pixies) but Redd Kross are one of those rare exceptions that can easily pick up where they left off as if they never really went away in the first place.
23 August, 2019 - 05:46 — Jeremy Monroe