Music Reviews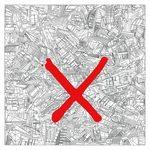 Richard Dawson 2020
(Weird World/Domino)

One of the tenets of modern psychology is that, in order to build and maintain healthy human relationships, particularly between people of disparate backgrounds, one must experience empathy for the other. It seems obvious enough, and it's one of the reasons we value cinema and literature that portrays the experiences of the marginalized (i.e. Roma and On Earth We're Briefly Gorgeous). Yet music is rarely as adept at translating an experience of empathy. Take a recent attempt by pop-classicist and soothe-maestro, Kishi Bashi, whose latest album, Omoiyari, tells stories about the World War Two Japanese internment camps as a way to illuminate the plight of modern-day immigrants, asylum seekers, and others suffering under the boot of racism. However, because Kishi Bashi's lyrics float in gentle abstraction and his music is as rosy as a spring day, the forest of pain and agony with which he's engaging is obscured by the pretty trees.
Not so for Richard Dawson, whose latest album, 2020, conveys empathy by being unapologetically raw, gritty, and pained, from the lyrics and his voice to the instrumentation. Dawson is back with his idiosyncratic guitar work, which seems filtered through traditional tavern sing-a-longs, jazz, and haunting atonal strangeness, all played over rhythms that deftly flit in and out of conventional structures. It's like a bard from the 16th century was sent to the future, trained in contemporary classical, then told to make rock albums. That said, 2020 is more pop-leaning than Dawson's previous experimental forays, yielding some of his catchiest work to date. To give one example, you will be singing the chorus of Two Halves after only one listen, I guarantee. If you're familiar with Dawson's prior work, you won't be surprised that his songwriting chops are exquisite, particularly his ability to blend catchy hooks with sudden shifts into defiant, dissonant experimentation. And his voice follows suit, grating in an almost painful wail at some points, whispering at others, dancing through complex melodies, and hitting a couple of cathartic notes that I can't help but compare to Morten Harket from A-ha. But really, Dawson's voice is expressed in every facet of the music, all of which he played himself, from the aforementioned guitar to whirling synths and math-rock drumming.
While Dawson's music leaps through a spectrum of expressiveness, both in breadth and complexity, it's the lyrics that hammer home Dawson's message. Each song focalizes through a different narrator, telling stories of woe, defeat, agony, heartbreak, banality, and even hope, all in their own, fully realized voice. As with Dawson's instrumentation, the stories have recognizable motifs, giving them a universal quality—but, like the strange licks on his guitar, the stories gyrate wildly into sudden and unexpected, yet concrete, imagery. Take, for example, the song about the man, who, believing he's been abducted by aliens, becomes a UFO enthusiast, but that's not all; the narration takes a left turn in a verse about his wife leaving for a man she met in Pilates class, then lingers on the narrator's relief that his daughter is too young to realize the pain of the imminent separation. Or there's the story about a boy playing soccer while his purple-faced dad yells from the sidelines. That song, Two Halves, may peak with a fateful play at the end of the soccer match, but the true emotional coda comes at the song's end, when the father, who the son believes is hiding disappointment, tries comforting the lad: "He tries his best to not show how he really feels. In the car home he says, 'Dust yourself down, move on to next week's game. Shall we pick up Chinese, or would you rather fish and chips?'" If you have a heart, the way Dawson delivers those last three words, "fish and chips," will break you.
The result is an album of uncompromising vulnerability and rawness. Even Jogging, a song that begins with a heavy metal riff promising defiance or anger, instead opens with the line, "Recently I've been struggling with anxiety." Dawson himself has clarified, "I certainly think it's the saddest record I've written. I found it too much making it actually. I was really overwhelmed by it." The most emotionally ravaging song on 2020, Fulfilment Centre, is also its longest track. Made up of stretches of gentle pop music which are intruded on by a dissonant, pointillist Sufi swirl of guitar and drums, Dawson evokes the drudgery of people working in an Amazon warehouse. Robotic voices chatter commands about "productivity" in the background, while the song's subjects are revealed to be increasingly bleak, despondent, and broken. The chorus says it all: "There's nothing left of me by the time I shuffle homeward on the early morning train. To eat a little breakfast and sleep a while, before it starts again." The end of that song adds another verse to the chorus, but I won't print that here. Experience it for yourself.
The most heartbreaking of Dawson's ten portraits is album closer, Dead Dog in an Alleyway. Over a stomping drum and picked guitar, Dawson finds his arguably most beautiful melody conveying the plight of a homeless man trying to survive the night through a fever dream of "savage kickings" and "projectile vomiting," before mounting an unheeded plea for help. At this point the album has drained the listener, having put us through the paces of the angst of modern existence. But, with Dead Dog in an Alleyway, rather than end on a note of hope, Dawson reminds us that, in spite of our own difficulties navigating the Sisyphean tasks of daily life, there's always someone worse off. Richard Dawson refuses to let himself ignore that reality, and by the end of the album, we can't ignore it either. [Believe the Hype]
14 October, 2019 - 04:53 — Kirk Sever