Music Reviews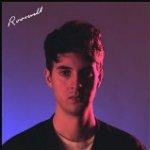 Roosevelt Roosevelt
(City Slang)
Buy it from Insound

August can be a difficult time. It's the end of summer. People are either already plaintive at the thought of the nights drawing in, or struggling to tack some meaning on to the dwindling balmy evenings. As society resumes and the holidays stop, it's only natural to feel a little blue. Thankfully, Roosevelt had the kind foresight to season his debut with the tropical, obliging and Balearic electropop that has been so terribly deficient within the alternative-dance scene as of late.
Roosevelt is Cologne-born DJ Marius Lauben. He released his self-titled debut album under Greco-Roman, a label dedicated to unpacking alternatives to the ubiquitous bass drop that has permeated modern dance music. His is a taut collection of songs that are deliriously easy to dip into again and again, and consistency is its mission statement.
Roosevelt is the 'Friendly Fires meets Fenech-Soler' record we didn't realise we wanted. This is music made for dancing, not introspection. The whole thing works because he makes it seem effortless, and we don't have to try especially hard to enjoy it. In a time where electronic music can be so utterly relentless in its pursuance of the sharpest beat or the most discordant synth, Roosevelt is a return to the basics of a solid and reliable dance pop record.
It is undoubtedly an album of sequence, with a very clear beginning, middle, and end. A dreamy prelude does its job nudging the mood in motion. A subdued, ever-so-slightly melancholic thread glistens throughout the entire work. This theme only develops and grows with each passing track, something the artist captured in the cover with his pouty expression and the muted hues of pinks and purples.
Night Moves is a little slice of lush, euphoric heaven at just the right pace which no doubt left Gold Fields squirming, while the groovy bass of Wait Up is deliciously moreish. There's four-on-the-floors aplenty here, but with just enough tweaking to prevent it growing stale. Colours, the album's confident lead single, boasts a hooky piano and shimmers toward to an explosive chorus.
Roosevelt is hardly reinventing the wheel. And that's absolutely fine. In fact it's necessary sometimes, to remind us why wheels, or solid dance records, are important in the first place. There are some unexpected moments, such as the quiet and reflective interlude Daytona. However, completeness in structure is evidently what the producer set out to achieve and he does so with ease. When Fever begins there's an uneasy jolt that we've heard this all before, namely in Calvin Harris' entire contemporary discography. But this is fleeting. The track is salvaged by one of Roosevelt's now signature harmonies, and morphs into a gratifying pop charmer.
Yet Roosevelt's vocals are where the pop gorgeousness suffers somewhat. His voice rarely elevates beyond nonchalance, which removes some of the impact of the slower burners like Belong, and brooding album closer, Close. While Roosevelt is a satisfying and organic progression from his initial EP, 2013's Elliot, his debut can be a little overly coherent. Hold On, near the end of the record, uses practically the same sonic tricks as Wait Up. Each track segues into the next in an almost blink-and-you'll-miss-it transition. If you aren't paying attention, the album will be over sooner than you think.
Regardless, for a debut album, it's an incredibly assured piece of work. There are some genuinely fulfilling cuts here, and his perfectionism with the structure makes for smooth multiple visits. It is a solid and adept demonstration of his strengths as a dance producer and his ear for a hook. Roosevelt is intended to pacify the annual, somber, post-festival comedown. Every now and then, we just have to enjoy it simply for what it is, and not what it may lack.
29 September, 2016 - 14:00 — Ellis Victoria