Music Reviews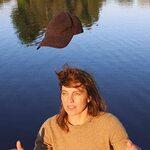 Rozi Plain Prize
(Memphis Industries)

Somehow, it takes a village for Winchester, UK singer-songwriter Rozi Plain to create her aqueous, intricate textures on her fifth album Prize. Which, to her estimation, is a reward in itself, opting to collaborate with the likes of This is the Kit's Kate Stables, jazz musician Alabaster LePlume, and more. But make no mistake: Plain's latest feel far more intimate than her most recent works, especially compared to the more involved collagelike textures of 2019's What a Boost. Whereas Boost was punctuated with the occasional freakout, suddenly raising audio levels with frenetic guitar or circular vocal motifs, the busy arrangements of Prize are imbued with more a shimmer than a swoosh.
At first, the changes in Prize seem minimal. Led by an airy guitar pattern that could pass as a more oft-kilter Everybody Wants to Rule the World, Agreeing for Two glides with a soft rock swing atop Plain's knotty wordplay. "If nothing will do/it's nothing we'll do," she muses, a sentiment that's as quizzical as it is oddly endearing. While on Help, loungy piano-driven jazz and spooky synths swirl against her laconic vocals, a dead ringer to the similarly musically inclined Juana Molina. Plain yearns to catch the feeling before it's gone again, tangled yet not urgent with her poeticisms.
Though the first half of Prize follows a relatively more linear course, mainly attributed to Plain's sparse guitar syncopations, the latter half moves in more unpredictable, winding directions. Glistening, spacey synths adorn the flighty yet downcast Painted the Room, aptly ushered by Danalogue of the Comet is Coming. A lingering dissonance creeps in the highly orchestrated Sore, on which Plain brings some of her best qualities to the fore, from her loose, jam-oriented style to the pitch-shifted sound sculptures she brings to life. It's very much in the same way she relishes the moment and its newness, wedged between an uncertain future and past on Standing Up, which, though minimal, is at heart one of her most mysterious and confident works to date.
Once Plain delivers a hypnotic performance on album closer Blinking, leaving more questions than answers, she reminds us of her uncanny ability to twist and bend her arrangements with gusto. Some aspects of Prize remain a little perplexing—the wordplay doesn't always land, and the slinky-like guitar progressions feel a little like déjà—making it seem like a logical progression and not an artistic leap. But Plain's strengths lie in how she maintains a unique identity regardless of the numerous collaborators, always attuned to her inner world.
11 January, 2023 - 04:10 — Juan Edgardo Rodriguez