Music Reviews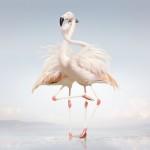 Rustie Green Language
(Warp)

Let's talk about Rustie's corker of a debut album Glass Swords before we get stuck into why Green Language, his eagerly-anticipated follow-up, misses the mark so much – and not just because re-listening to it after this disappointment makes it sound hideously good. Against the backdrop of the rise and rise of EDM, here was a record that revelled in the indulgences of the bass drop while refusing to use its physicality as an excuse to dumb itself down. Nope, in all its exuberance Glass Swords basically sounded like it was shitting rainbows in every direction at once, as melody piled into melody, bass rushes colliding with one another, constantly invigorating and inventive.
If it weren't for the few moments where Green Language's cartoonish synth whooshes and percussive gulping noises (of Raptor) recall the giddy delights of Glass Swords, you'd be forgiven for doubting it's the progeny of the same producer; the record's sheer simple-mindedness is so uncharacteristically underwhelming. In terms of actual timbres, Green Language matches its predecessor, but it's rhythmically unimaginative, structurally unexciting, and frustratingly messy, and its high-end aesthetics are wasted. Velcro is particularly inane, spending a ludicrously long time building up before each drop, piling on ascending synth tones, before its laughably insubstantial hook.
But the most downright abysmal tracks are the collaborations –the eminently skippable Up Down overuses D Double E's corny hook ad nauseam, and it's hard to imagine who's gonna be pumping Redinho's goofy talkbox spot on Lost. Danny Brown dives into Attak and plasters it with one enormous verse – and while it's far from Brown's cleverest material, with his maniacally overactive rapping, he does his best to fill in the blanks in Rustie's production.
Even more baffling than the lack of bangers is the record's non-existent sense of flow. It begins with two underwhelming intro-tracks and fizzles out with two all-too-brief spacey instrumentals which don't so much conclude the album as wander off in a different direction. Its inconsistent guest features are split unevenly and scattered between interludes which have their individual strengths (particularly Paradise Stone and Tempest), but come across like rough sketches despite the richness of their timbres. So that's the paradox of this record: way too many ideas and directions for one album, way too few of them for each song.
13 songs in 36 minutes is a constrictive ratio for a record with so many proposed ideas, and its brevity makes Rustie's ideas sound especially half-hearted. It's bad enough that he doesn't give the more physical tracks enough time to flex their muscles, but the tracks which suffer most are the briefer, more innocuous pieces. For me, the most musically intriguing piece on the record was the closing title track, a minimal ambient composition in which Rustie shrewdly twists deceptively sweet keyboard flutters through layers of reverb and subtle modulations. This is the type of material which requires time to really develop, but instead all the structural shifts are crammed into less than two minutes – I almost reckon it could have run longer than the rest of the record, which perhaps says more about the dullness of the tracks made for the dancefloor.
9 September, 2014 - 04:16 — Stephen Wragg