Music Reviews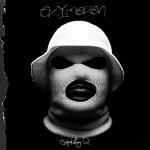 Schoolboy Q Oxymoron
(Interscope / Top Dawg)
Buy it from Insound

Schoolboy Q is a tad late with this debut major label album assignment; originally due in November 2013, it was moved back to this February after difficulties with sample clearance. It's been much hyped due to the quality of preceding singles such as Man Of The Year and Q's various guest appearances, with some even suggesting it could meet or even exceed the standard of Kendrick Lamar's 2012 masterpiece Good Kid, M.A.A.D City.
The production on show is a mixture of new and old, with songs like Break The Bank and Blind Threats utilising dusty piano loops and guitar samples, while What They Want is more of the new school, its icy melody projecting a feeling of paranoia with Q rapping about his proficiency in drug dealing. Regular MWMI collaborator 2 Chainz pops up as well, with yet another hit and miss verse that sounds like "I be dodging the pol-ice, back when I was po with no lice"- considering he's now on a multi-million dollar deal you'd think it was a bit odd his hair care regime had worsened, but it turns out what he's actually saying is "back when I was poor with no lights". Man Of The Year continues Schoolboy Q's fondness for adapting leftstream samples, this time using Chromatics' Cherry after employing Lissie's Pursuit of Happiness on Habits and Contradictions' Hands on The Wheel. It's anthemic and expansive, Q celebrating his new found fame and enjoying the trappings that come with it - weed, woman and dollar bills (also, appearances on NBA 2K14).
There are guest spots aplenty, including Q's fellow members Black Hippy, Kendrick Lamar and Jay Rock, but Ab Soul is noticeable by his ab-sence. Kendrick appears on Collard Greens, a bouncy number defined by its bleeps, rubbery bass, Kendrick's multilingual spitting and Q's penchant for getting wasted and bedding women. Blind Threats sounds like classic 90's Wu Tang, and enforcing this is an excellent verse from the Chef himself, Raekwon. Enough time for a guest verse but not enough for the new Wu Tang album, eh? What will the RZA think? The Purge features typically simplistic and skeletal production from Tyler the Creator, who also contributes the hook "yeah nigga, yeah nigga" - imagination this is not, but at this point it's clear that isn't his strong suit; fortunately, it's exactly what Schoolboy Q possesses in spades.
The subject content is a complete mixture, swerving from bravado swagger, drug dealing and general debauchery to the touching Prescription, one of the more serious tales on show. Q's been popping too many anti-depressants, and the sample of his daughter saying "daddy, wakeeee up" helps his message of spiraling addiction and the nihilism it brings along with the Portishead sampling production.
Oxymoron is definitely not the game changer many thought it might be, but it's yet another very good addition to the combined Black Hippy legacy. It's an album more to enjoy than analyse, with Q's elastic voice and verbal gymnastics a sheer pleasure to listen to over an excellent production that's widely varied.

4 March, 2014 - 04:55 — Richard Petty