Music Reviews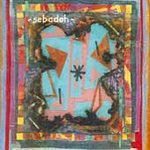 Sebadoh Bubble and Scrape
(Domino)
Buy it from Insound

Before I begin singing the praises of Bubble and Scrape, not only my personal favourite but, I genuinely believe, the finest record in the Sebadoh canon, perhaps I should confess that I went through a crazy Sebadoh phase in 2000. I had just started university at the time and I couldn't get enough of Lou Barlow and his band. I talked about them to anyone who would listen, and I mean anyone. I cringe to recall dropping the title of B&S' Emma Get Wild into conversation when I met my girlfriend, Emma. Needless to say, she wasn't impressed. What sane girl would be? Perhaps my tragic situation at the time was the reason I connected so much with this band's music – and this album in particular – in the first place. Listening now in completely different circumstances, however, it still possesses a great deal of emotional resonance. And those Eric Gaffney songs still kick ass.
Domino's re-issue follows hot on the heels of special editions of III (2006) and The Freed Weed (2007). Like each of those releases, this new version of Bubble and Scrape features a whole host of exciting bonus tracks. Fifteen to be precise. No one could accuse Domino of cutting corners here – the label has really given B&S the deluxe treatment it deserves. But I don't want to talk about the bonus materials. Yes, there are plenty of interesting moments there, but the main attraction here are tracks one to seventeen – the original Bubble and Scrape.
The reason I love this album and consider it superior to anything else Sebadoh ever recorded is actually pretty simple: Bubble and Scrape is a team effort. It's not just about Lou's seven contributions or Eric's six; the four Jason Loewenstein compositions are just as vital to the record's success. There are no bad tracks, and while most of the record could be classified as lo-fi indie-rock there is far more variety than on the more polished latter day Sebadoh albums.
Eight years on from my first Bubble and Scrape experience, I'm still finding new things to enjoy in the record. Over-familiarity has certainly killed a few great tunes (Lou Barlow's Soul and Fire springs to mind) but the better Eric Gaffney offerings still sound mind-blowing on the right stereo at the right volume; Emma Get Wild and Bouquet for a Siren are definitely in my all-time Sebadoh top five. Jason Loewenstein's Happily Divided is a very simple tune, with a chord progression that has something of an I-just-learned-guitar feel to it, but it's no less brilliant because of its straightforwardness. It's probably his best song ever, actually. Lou Barlow's Think (Let Tomorrow Bee) goes one better, though, effectively capturing the raw emotion of a relationship in turmoil; the theme is universal, of course, but there's something very personal about Lou's recording; the heartbreak and internal conflict is truly palpable. It's a great argument for lo-fidelity recording, and a great feather in Barlow's songwriting cap.
I'm not going to assume that all new listeners will derive as much pleasure from Bubble and Scrape as I have over the years – sometimes these things have as much to do with timing and experiences as the music itself – but I don't see why they shouldn't at least enjoy it for the great record that it is. Though not quite as essential as that other great lo-fi album of the nineties, Guided by Voices' Bee Thousand, Bubble and Scrape remains an important album in the indie-rock genre. In other words, if you have more than a passing interest in sensitive white guys with guitars then you should really check this out.
6 May, 2008 - 20:17 — David Coleman