Music Reviews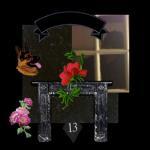 Shlohmo Laid Out EP
(Friends of Friends /Wedidit)
Buy it from Insound

It's fair to say that Shlohmo has come a long way in a very short period of time. The first time I heard any of his output was during a period that a slew of instrumental hip-hop practitioners arrived during the late 2000's. To me he was yet another LA beat junkie, a dime to the dozen, following in the footsteps of Flying Lotus with his distinctively average Shlo-fi EP, which seemed to lack Ellis's adventure and ingenuity for his craft. Its songs sounded like they'd been suspended in molasses for way too long and had stagnated, but to be fair, looking back it was a sustained effort, considering that he was only 19 at the time of its release.
Because of this, I dismissed his output for several years, which was a mistake looking at what he's capable of now. Several remixes alerted to me of an artistic touch paper being lit, especially his affinity for taking on Drake songs and, even in some cases, improving them in the case of his screwed remix of Aaliyah's Enough Said. Recently, it's been clear to see that he's found his niche and sound, and one he sounds very comfortable in and continues to develop. His previous album, Bad Vibes, was still fairly minimal, based on chilled or ominous numbers, but memorable unlike many of his previous efforts, which faded from the memory after listening. The follow up, Vacation EP, built upon this progression, and Laid Out follows in its lineage.
The EP kicks off with Don't Say No, unique in the presence of actual vocals courtesy of Tom Krell, aka How to Dress Well, rather than the usual chopped up R&B samples that are so omnipresent in Shlohmo's work (although he's just released a banger of an R&B collaboration with Jeremih) and others these days. It seems at first to be a simple slow jam, with Krell's trademark distortion carried across from his HDTW project, but things don't stay that way for long. It morphs into the evocative nocturnal sound similar to that of the work of Holy Other, especially the chattering woodblock pattern, which is backed by distant, mournful and languid guitar. Hypnotic, slightly sinister and perfect for night-time consumption, Shlohmo has stepped on board the night bus.
Out Of Hand veers in the territory of future garage, complete with the chopped & sampled vocals a la Burial, which are impossible to make out in the fog he cakes them in. Whatever they're expressing, they sound beautiful nonetheless, with squealing and squelching synths dancing around in the space between them. On Later, the influence of fellow top dollar remixer and WEDIDIT collective member Ryan Hemsworth is audibly at work with its despairing guitar and distorted warped vocals. The hook is barely indistinguishable once again, but beautiful in its ambiguity, expressing a sense of loss and a cry of longing with its wordlessness. The closer goes full circle, returning to the more minimal fare and laidback groove of his last album but in updated form to match his progress, a sort of Bad Vibes 2.0 or Vacation 1.5 if you will.
Laid Out seems to be an exercise for Shlohmo in expanding his sound, and one that, on the whole, admirably succeeds. His sound may be reminiscent to a lot of other producers out there at the moment, continuing the adaption of pitched snare runs and rapid skittering hi-hats adapted from trap music, but he still manages to eke out that something extra that distinguishes himself from the crowd, the very thing he failed to do in 2009. Fair play Shlohmo: you did it, and with considerable style, too.
22 March, 2013 - 04:15 — Richard Petty