Music Reviews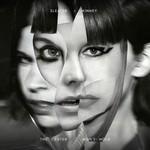 Sleater-Kinney The Center Won't Hold
(Mom + Pop)

A warning for anyone who's concerned over Sleater-Kinney's so-called dramatic musical departure: The Center Won't Hold is a rock record through and through. And the seminal indie rockers wouldn't want it any other way—the Portland trio of Carrie Brownstein, Corrie Tucker, and Janet Weiss (well, at least before announcing her abrupt departure) have always sought out to make tenous changes to their sound with confidence and self-assurance. Nine albums in, they're still looking to challenge themselves. But apparently, there are limits to how they can evolve and remain relevant for over 25 years: experiment with heavy synthesizer hooks, though, and it immediately feels like a betrayal.
Except that the digital software they use, or Annie Clark's (of St. Vincent fame) art-pop leaning production, only complement The Center Won't Hold's fatalistic view on numerous themes—whether it's a critique on society's media consumption, fraught love affairs, or patriarchal institutions. Vicious and panicked, Sleater-Kinney feels a little helpless about what the future entails. And their response to all the change that surrounds them is to contrast their worrying thoughts with brittle, mechanized grooves. Early single Hurry on Home was understandably jarring, a Ministry-lite anthem on deception where the trio finds an uneven compromise between analog instrumentation and clanging industrial rhythms. One of Tucker's, The Future is Here, takes a similar approach—ushering a soulful low register reminiscent of Grace Jones, she elevates the gritty, solemn soundscape into a soaring "na na na" chorus.
Provocative electronic sounds aside, The Center Won't Hold's most radical shift comes from how they allow themselves to perform at a steadier, unhurried pace. Which does reduce Weiss' wildly unsyncopated drum style, but she does make due when the song necessitates a welcome shake. There's nothing organic about the title track's menacing introduction—an opener that dives us headfirst into some indoctrinated dystopia—until Brownstein's cataclysmic shriek and Weiss' ferocious fills converge into the album's one hard-rock moment. But for the most part, the album's guitar-driven songs (the warm, chiming Restless; the wide-eyed, mid-tempo The Dog / The Body) are pleasant but forgettable—even with their bafflingly slushy choruses.
From a lyrical standpoint, Brownstein and Tucker continue to complement one another even if they had to write the bulk of the album remotely. This dynamic does impact their habitual vocal interplay—it allows their melodic proclivities to sound more streamlined and less meandering, for better and for worse. This time around, Brownstein feels inspired to throw out fiery platitudes ("Be the weapon/be the love"), like on the Queens of the Stone Age-meets-vaudeville of Let's Dance, while on the spare piano ballad Broken, Tucker addresses political issues with open-hearted directness. Brownstein's words are biting and polemic, driven by an impulse that makes it hard to understand who she wants to target. Tucker sounds more reasoned and vulnerable, though unfortunately, her contributions are so limited that we can't get a hold of her true intent.
It's quite admirable that Sleater-Kinney dared to try a new way of writing songs. These songs stomp rather than blaze, and to a degree, they do personalize their digital accouterments despite how they tend to mimic the arrangements themselves—as if they wanted to have their cake and eat it too. The Center Won't Hold has a powerful and necessary premise, only to find out that there's not much of a message behind it. Sleater Kinney sure have a lot to say, but overall, they don't end up saying much.
16 August, 2019 - 03:44 — Juan Edgardo Rodriguez