Music Reviews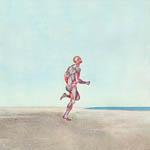 Sleepies Weird Wild World
(Godmode/16oh)

A week or so ago, I listened to Terra Firma, the first single from Sleepies' new release, Weird Wild World. The vocals indecipherable next to the band's wet paper bag kick drum and the rust flaking off their guitar strings, the song's immediacy and the dominance of crunch and fuzz laying atop its simplistic structure appealed to me. It's possible Ben Greenberg, member of indie rock band The Men and producer of Weird Wild World, knows how to make music sound genuinely bankrupt. Or, maybe Sleepies are doing the best they can with what they have. Either way, the song's promise led me to the album and its demo'd feel was something I hoped would be carried throughout its ten-song length.
While performers like Ty Segall and The Men (if I could acknowledge them one more time) are embracing their own respective variations on garage punk and mid-80s indie rock, Sleepies has a degradation factor to their sound that allows them to merge punk and pop in a way that's not insulting or sullied by misappropriation. With a combination of art-infused speed (Wire), some purposeful, ugly amplification (feedtime) and penchant for melodic hooks (Hüsker Dü), there's no sugar here at all, and while observations like "I'm not a cool boy" may not find any real or new resonance outside its slacker-tarred disposition (Cool Boy), you do fall in love with the groove. And then Combat adapts the rapidity and off-kilter riffing tackled by Queens of the Stone Age with First It Giveth and it appears there's something much deeper going on.
Weird Wild World, though, for most of its length, revisits and ponders many past iterations of guitar-driven indie rock. With Got A Way and Our Ways, though both tracks are very well rendered, Sleepies doesn't really capitalize enough on their influences to take ownership or inject any of their own charm. Terra Firma was all personality, an attitude that gushed out of its propulsion and enjoyed its lack of polish. Too often bands and performers emulate the sounds of their predecessors without regard for what made those sounds special in the first place, factors like necessity or circumstance, bad producers or shitty equipment, situations where they just had to make do. The strength of the songwriting in these instances negotiates any surface flaws in the recordings, (if the band is worth a damn), and Terra Firma seemed so preoccupied with simply being a really good, very fast and perfectly abrasive song that production seems needless, secondary, maybe even pointless.
Also, as the album progresses, shout outs become apparent. Strange Feelings has just the right amount of pop-riddled fuzz to rewrite Weezer's Sweater Song and Waste Water, one of the lesser tracks on the album, builds upon some of Thurston Moore's more delicate six-string articulations. The instrumental title track offers somewhat of a light interlude between attacks and the sleek, head-knocking chug of Seriously ends the album appropriately with a casual glare and snarling discontent.
Sleepies sound as though they're at the peak of transition, considering the lessons of their musical ancestors and trying to figure out where they belong. The attitude's intact, the playing is on point; it's just a matter defining their identity and, with Weird Wild World, Sleepies makes significant progress.
24 August, 2012 - 09:30 — Sean Caldwell