Music Reviews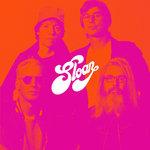 Sloan 12
(Yep Roc)
Buy it from Insound

Democracy is what keeps Sloan together. The Halifax, Nova Scotia veterans, who have been together since 1991, have upheld the practice of sharing songwriting duties between all members. Even though this has always been the case, their most recent records - 2014's Commonwealth split vinyl sides per member - have been more explicit about where their creative pursuits lie. This is a narrative they also bring into their 12th record, aptly titled 12, where their increasing use of self-evident descriptors serves as a reason to celebrate their longevity. It can also paint a rather dull picture of how the band currently operates, though, but the upshot of this is that they can still carry a tune with timeless confidence.
The crux of this methodology is that Sloan could put themselves in a position where they value their independent achievements more than credit themselves jointly for the final product. But as it is with a band that has been dutifully consistent for all these years, the decision is better left not specified. It does open a healthy debate about who is the better Sloan songwriter - though even if their contributions are less formally sequenced, the pot is evenly split.
Nevertheless, the untold story behind 12 is that each of the band members looks back into the vault but with a fresher perspective on their craft. Chris Murphy, the charismatic songwriter who is sometimes misinterpreted as the main songwriter of the band - though, to be fair, he's the one with the most music video appearances singing in front of the rest of the members - writes one of the album's most indelible choruses on the power-pop squelched opener Spin Our Wheels. It's a tough act to follow. But as 12 rolls along, we get a better idea of how each of the members takes a more uniform approach even if they all play with their subtle contradictions. Patrick Pentland, who is responsible for one of their biggest hits in Losing California, pens two of the album's strongest tracks. First, there's The Day Will Be Mine, a soaring rocker with a lustrous hook that is so assured you wonder how it took its composition from 1992's Smeared track Marcus Said. And then there's Have Faith, a contemplation on his long-term bouts with anxiety where he approaches a more nuanced melody even when it crunches just as hard. Out of all the members, Pentland is the one who adapts older songs with a different and more meaningful purpose.
Remaining band members Jay Ferguson and Andrew Scott also come into the fold with some of their finest work. Ferguson, who's known to write some of the band's more Beatlesque harmonies, provides a warm anthem dedicated to their fans with the piano-led Essential Services. Scott, who's often outshined his songs with his signature drum fills, continues to further his psych-meets-Brit rock agenda with Gone for Good. Inspired by a friend's romantic rupture, Scott channels Murphy's The Other Man but with a more dawdling, and less hooky, ambiance.
Despite 12's many highs, each of the band members let the odd clunker to slip through. Ferguson's Right to Roam is especially egregious, a technically competent sing-a-long that does amp up the corny factor with a cloyingly fizzy chorus. Murphy also reprises Pentland's notable pub rocker If It Feels Good Do It but with a more rockabilly feel, and he also veers too closely into RES Speedwagon's commercial run with the mid-tempo ballad Wish Upon a Satellite. It does bog down those moments when the band launches a stream of singles, all of which could've been hits in a different time.
Even if 12 has its share of flaws, Sloan still manage to write one of their most proficient set of songs since 2008's faintly more exploratory Parallel Play. Despite their successful double album endeavors, the band tends to reveal some of their brightest, most magnetic melodies when they choose to work under a more concise format (see One Chord to Another or Navy Blues). Their firm, unpretentious streak of velvety guitar rock hasn't aged one bit since they boldly introduced themselves behind a background of frenzied teen idols on The Good in Everyone. The credit for each member goes where its due, sure, but what shapes their artistic sensibilities is their longstanding symbiotic relationship.
9 April, 2018 - 04:34 — Juan Edgardo Rodriguez