Music Reviews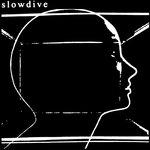 Slowdive Slowdive
(Dead Oceans)

Out of all the pioneering shoegaze bands, Slowdive were the ones who brought a semblance of normalcy to a sound that was destined to lose its novelty quickly. The Reading band made it approachable and tactile, which is why future generations were more keen to adopt on their production aesthetic more than their friendly opponents My Bloody Valentine. While Kevin Shields gave it a highly complex and unfamiliar technicality, Slowdive opted to embrace a more human and even romantic bearing. That didn't last for long: they followed the now-seminal Souvlaki with the more abstruse Pygmalion, a difficult and challenging follow-up that, though accomplished in its own right, rose out of the ashes of an affectionate dissolution between band members Neil Halstead and Rachel Goswell. It lead into the band's demise in 1995, which happened suddenly and with no known cause.
But it had to end. It wasn't until 2014 that Slowdive would all return to play the festival circuit with the dim promise of a new album on the horizon. Though not publicly stated, it seemed as if Slowdive could only move forward with a reunion unless all founding members would agree to play with each other. The only way they could ever pay homage to their lasting legacy is by properly arranging things, making sure that a return (and not a reunion) would ring true to both their fans and themselves. And it does: as soon as that signature guitar flange hits on album opener Slomo we're reminded of their brisk and casual elegance, getting progressively buried into the mix as a more prominent arpeggio brings forth a new beginning. Halstead's fingerprints are all over, but with that quintessential Slowdive treatment, where his folk-inspired vocation finally meets with the band's cascading ripples of sound.
The laconically titled Slowdive adapts to what Slowdive are capable of sounding in 2017: there's no need to reinvent because doing that once is enough, so why not apply what they know best and try to adapt to a different, more current environment. Some may have been inspired from other projects: the muscular Star Roving does evoke the sonic pomposity of close peers like The Verve when at their most anthemic, though it also doesn't frown upon at younger bands who've dabbled with shoegaze elements and have made a name for themselves like The Twilight Sad and Editors (both projects featuring members who worked with Rachel Goswell on last year's Minor Victories). That spirit of inclusion does reveal a band who's aware of their current standing, all the while adopting the same expansive approach they cultivated as they reconvened on a live setting for the past three years. Sugar on the Pill, especially, a bittersweet reflection on lost love that fittingly expands on their patiently sauntering performances of late.
There's some of Slowdive that feels like a compendium or sorts, though they manage to enliven that bygone shoegaze era rather than dwell on it: the rhythmically brittle Don't know Why, an album highlight, does imagine what Slowdive would've sounded like in 1993 had they incorporated a more urgent and less sullen backbone. And others prove that the past is simply inescapable: Everyone Knows is anything but meek, and makes its swelling heart felt with a voluptuous anthem that retains the band's knack for more song-driven arrangements, while No Longer Making Time beefs up their lushly layered arrangements with a torrent of drums and guitars. Though faintly, they do allow themselves to reach for a higher level of transcendence, like on Go Get It, one that echoes the fragmented pastoral approach of Pygmalion but with a mistier filter.
Even if Slowdive is a faithful summation of everything they've achieved throughout the years, it also operates with a vague in-betweenness in how it manages its stadium intentions. That's not something you'd imagine Slowdive would ever attempt (though they do have a consistent track record of ever repeating themselves), but most of it is ornamented with a vast sheet of aural wallpaper. They're certainly not shy about sounding grand, and it can occasionally distract when set against its more nuanced moments, but at least they're consistent about the spectral framework they're working with. Which also fits into the plain anonymity of self-titling your album after a nineteen year return, especially when the stakes are high: it's conservative enough to satiate longtime fans, yet lovingly crafted to such a degree that it confuses you into thinking that its reached its full potential when it could've been so much more.
4 May, 2017 - 23:08 — Juan Edgardo Rodriguez