Music Reviews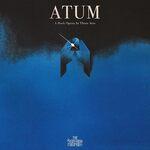 The Smashing Pumpkins ATUM
(Martha's Music/Thirty Tigers)

Having written over 5,000 words for over 33 weeks about the latest Smashing Pumpkins' mammoth rock opera—which you can read here—I thought I'd share some final thoughts. In many ways, ATUM perfectly encapsulates the storied, if contentious, legacy of the alt-rockers—orchestrated by frontperson Billy Corgan's ability to work at maximum efficiency. Conceptual pieces are typically the scorn of ridicule for a reason, perhaps because the theatricality of it all seems counterintuitive to rock n' roll's basic tenets. Less is usually more, but is 30 minutes of noise any better than ten tightly compact songs tucked within a larger-than-life cosmic arc? It's most likely a debate Corgan had when he wrote 2 hours and 18 minutes of music during the peak of the pandemic, ultimately realizing that working with such ambition without abandoning his pop impulses is where his strengths lie.
Some might say that the Pumpkins lost their soul somewhere in the 90s. And to their credit, they did: it took lots of rebuilding—sans bassist D'arcy Wretsky—to get the band back to a healthy state. But Corgan is in his right to alienate his fans to go with his gut instinct, and it's his self-awareness that makes ATUM one nerdiest and most relaxed albums in the band's canon so endearing. It's 33 tracks long, sure, but it doesn't sound as labored as the 33 minutes of 2014's Monuments to an Elegy—where he tried to bring a semblance of their identity without having his key pieces. Though it has a few highlights, the synth-heavy Cyr sounded somewhat anemic despite them heading in the right direction.
ATUM is also a hard album to describe for music writers who think music started making sense with Talking Heads and the NYC art rock scene. It's incredibly uncool. Like, really uncool. Prog rock has a right to be despised by writers like Robert Christgau for its excess, a genre adopted by the Pumpkins and the more critically-adulated Radiohead throughout their career, but the album doesn't have the kind of drawn-out noodling you normally expect from the genre. Corgan can still write some tuneful hooks, and he writes plenty here. The influences run the entire gamut: light Joy Division (Avalanche), thrash metal (Harmageddon), starry new wave (Butterfly Suite), New Romantic era (The Canary Trainer), Ziggy Stardust (Cenotaph), New Wave of British heavy metal (In Lieu of Failure), classic Hollywood musicals (Where Rain Must Fall). Some sound like Gish (Empires), while others sound like wrestling entrance music (Moss). These more immediate tracks come interspersed with wacky, Tangerine Dream-like synths and a Pink Floydian sweep, which might not sit too well with the Velvet Underground devoted. But this is a space opera, after all, and he's tracing from artists who did it right.
Funnily enough, ATUM is more sonically consistent than 1995's opus Mellon Collie and the Infinite Sadness—an imperfect masterpiece that will always have nostalgia and troves of immaculate songs to its favor. That's not to say that Corgan struggles to make it all click. Listening to it all the way through, Act I still sounds like the weakest to me, which makes sense if you consider you're gradually setting up a story. If you read my weekly breakdown, you'll notice many tracks I don't speak favorably of. But with more time, I've come to appreciate how they complement Corgan's story. The Pumpkins might not sound like they used to, and certainly not how you'd like them to either; let's call a spade a spade here. Still, Corgan somehow achieved the impossible: a genuinely likable, odd, and even inclusive album that sounds like nothing else in 2023.

7 May, 2023 - 00:45 — Juan Edgardo Rodriguez