Music Reviews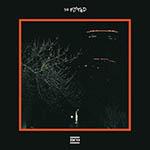 So Pitted neo
(Sub Pop)

About a month ago, I witnessed the Seattle fuzz-driven art slack of So Pitted, an ambitious rock trio whose colorfully dolled-up, indie-bred set impressed me enough to want to check out their then as yet to be released debut LP, neo. Opening for Sub Pop heavy-hitters METZ, So Pitted worked in thoughtful, if not completely thought out, modes of amplified frenzy and conceptual rough drafts that applied generous dabs of DEVOlution to their overall presentation. And while I felt the band needed to grow somewhat into its vision, I could see that there was something to So Pitted. And, neo validates my assessment.
With neo, So Pitted gnashe their teeth in a fit of angst-riddled desperation while complying with art nerd levels of eccentricity. Clocking in at less than 30 minutes, neo, (the efforts of Nathan Rodriguez, Jeannine Koewler, and Liam Downey), exhibits a willing embrace of the band's hometown alt-roots, which, through no real fault of their own, requires some 90s worship. Dialed up with chops of chordal uproar, tracks like cat scratch and pay attention to me trigger thoughts of playing back old cassettes that had been left to fry in the heat of a locked car during summers long ago. The melodic addition of guitar that cuts through the mire of pay attention to me has the pop-driven appeal of an old Pixies motif, though the very abrupt industrial outro ties to the track a rather significant "?," a factor that puts neo somewhat at odds with cohesion.
So Pitted throw a lot into this debut, at times projecting somewhat of a personality conflict if only for three tracks: the slowed clatter of woe, the low end trudge of feed me, and the disjointed paranoia of get out of my room. During their live set, it was clear that Rodriguez and Downey, both of whom fill alternating roles respectively as the group's frontmen, operate differently: one a loose-as-fuck rock guy and the other more visual and weird. If you could picture Mark Mothersbaugh and Richard Hell at the height of their powers pulling equal weight in a supergroup, you might have something similar. And that's not to say that woe, feed me, and get out of my room aren't good songs, but, next to the rest of the album, they're somewhat distracting.
So, while a lack of editing and consistency may keep neo from being better than promising, the energized rush of holding the void and hyper-melodic the sickness deliver two of the album's best moments, the latter being the most successful synthesis of So Pitted's want of strange and aggro. It's an infectious track, that key melody hard to knock out of your skull once it's attached itself to your ear. No nuke country is almost two-minutes of snare blasts and ascending grunge-laced frustration: "…Feeling tired all the time/Humans never had a friend…" With i'm so over it, the band takes its time introducing the track with thirty seconds of droning guitar sounds before it shifts into a seasick wave of rhythmic battery.
Perpetual dissatisfaction is addressed by rot in hell over a repetitious barrage of sonic crunch and a kick drum set to a heart beat, ("all they got… is never gonna… be enough"). The song is a persistent build with only its volume growing in order to achieve any level of payoff. Tension, though, isn't an issue, illustrating fully where So Pitted's strengths lie. By neo's concluding track, chop down that tree, a stampede of percussion and riff is sturdily amplified and left to quickly fade to a close, yielding discomfort via relentless delivery. From here, the band can only get better.
9 March, 2016 - 04:39 — Sean Caldwell