Music Reviews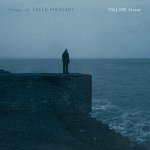 Songs Of Green Pheasant Gyllyng Street
(Fat Cat)
Buy it from Insound

We've been following the steady rise of Sheffield-based schoolteacher Duncan Sumpner with more than a little interest since his understated debut Songs of Green Pheasant landed in our laps back in 2005. That sparsely intimate record, which began life as a demo recording, might not have been the finished article - indeed, our critic Ben Bollig concluded "Songs' only problem is an excess of understatement bordering on musical timidity" - but it did demonstrate Sumpner's obvious songwriting talents.
2006's follow-up Aerial Days showed further signs of progress, earning more committed praise in most quarters (including a 7/10 review from Bollig), but I have a feeling that Sumpner's third effort, the intriguingly titled Gyllyng Street, will be the one to truly put him on the map. He is, after all, a virtual unknown in his native city (much like us really) which seems particularly unjust given the popularity of the current (largely mediocre) crop of South Yorkshire bands.
Previous SOGP outings have hinted at Sumpner's affection for late 80s/early 90s indie but Gyllyng Street is the first to truly embrace the sound of this era. The record's name goes some way to explaining why, it being the name of the Cornwall street that Sumpner lived on as an art student in the mid-nineties, and presumably the records on his stereo then are the very same that influenced this collection.
Boats could be a lost 4AD 7" from the early 90s, a hazy brew of breathy vocals and ethereal guitars, set to a sparse, minimalist beat. At a relatively brief at 3 minutes 30 seconds King Friday is Gyllyng Street's shortest track but it's also one of its most thrilling. I challenge you not to get excited when the taut drum track bursts into the at the 1:38 mark. The eight minute plus West Coast Profiling is arguably the best of the bunch, a swirling dream-pop epic that sounds like a druggier Galaxie 500. A Sketch for Maenporth is more of an avant-garde sound collage utilising various ingredients from elsewhere on the record. If Godspeed You! Black Emperor trimmed down to one member and recorded on eight-track it would probably sound something like this.
With three of its seven tracks stretching out beyond the eight minute mark, it's clear that Gyllyng Street wasn't designed with the instant gratification of the listener in mind. Spend some time with this stunningly detailed record, however, and you're guaranteed one of the most rewarding listening experiences of the year. Fat Cat may have parted company with Animal Collective and Sigur Rós in recent years but, in Songs of Green Pheasant, it has another uniquely gifted artist ready to carry on its proud tradition.
27 August, 2007 - 17:51 — David Coleman