Music Reviews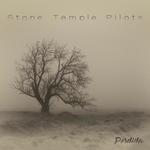 Stone Temple Pilots Perdida
(Rhino)

At first glance, it may seem unusual that Stone Temple Pilots have decided to record a no-frills acoustic album. It's easy to associate the veteran rock band as the grunge miscreants who wrote 90s era-defining albums like Core and Purple. And that's a valid assessment to make, but it'd be also a disservice to not weigh in on the band's melodic flair, best demonstrated in singles like Lady Picture Show, Sour Girl, and, of course, alt-rock radio staple Interstate Love Song. Having suffered the tragic loss of two frontmen (Scott Weiland, Chester Bennington), brothers Dean and Robert DeLeo and longtime drummer Eric Kretz move forward with a mellow set of songs that allow them to take a pause and reflect. Once again, they try to rebuild off the vestiges of their troubled past—proving how resilient and remarkably consistent they've been as a unit otherwise.
As the title suggests, Perdida is about accepting loss and all its ramifications–even if the band focuses more on broad, first-person soul searching and less on actual storytelling. Anyone familiar with their bohemian side—thanks to their MTV Unplugged performance—will enjoy bonfire serenades like Three Wishes and She's My Queen. With its soft tabla and bongo hits, the former recalls their evocative acoustic version of Pretty Penny, while on the latter, the band taps into the folkier side of Led Zeppelin (a longtime influence of theirs). Coming in on vocal duties is ex-X Factor contestant Jeff Gutt, who does share something of a resemblance to the late Weiland in terms of his vocal inflection. His is less gruff and slightly balmier, doing his best to resist pure imitation as he softens the edges around their eclectic choices in instrumentation, whether it's Spanish guitar-flavored ballads (Perdida) or traditional fiddle waltzes (Miles Away).
Even Robert DeLeo tries his hand as a vocalist on the elegant Years, and does quite well at it, which raises the question: why doesn't he try his hand as a frontman himself. Granted, the band must now be at a place of contentment with Gutt considering it's their second recording together following their driving, meat-and-potatoes self-titled album in 2018 (which, frankly, is best left forgotten). At this point, Gruff is a well-intentioned replacement who can communicate their musical ideas without having to deal with all the baggage (Make no mistake, the band fired Weiland years before the unfortunate events that followed). Even if Perdida does have a good amount of hammy lyrics and dull, strummy adult-pop, it's still the best music they've written since 2001's Shangri-La Dee Da. And, in many ways, is proof of why they deserve a fair shot at keeping the Stone Temple Pilots name active.
10 February, 2020 - 04:24 — Juan Edgardo Rodriguez