Music Reviews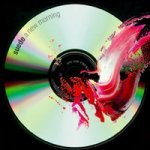 Suede A New Morning
(Epic)

Remember Britpop? Suede certainly do. Back in the day they were one of the hottest properties in British guitar music and with tunes like Metal Mickey, Animal Nitrate and Beautiful Ones it wasn't too hard to see why. But as the nineties progressed and Britpop became increasingly unfashionable (and repetitive), so did Suede.
A New Morning is the band's first album since 1999's appalling Head Music and although a stronger record than its predecessor, a masterpiece it most definitely is not.
Recent single Positivity kicks off the proceedings and the word "tedious" immediately springs to mind - could it be that I'm losing interest already? The equally dreadful Obsessions follows, a dated Britpop throwback with the most half-hearted Suede chorus I've ever heard. I wonder what's next? Thankfully (for my sanity, I don't care about Suede), three half-decent tunes in the answer. Lonely Girls, Lost In TV and Beautiful Loser are without a doubt the best tracks on the album and the fact that they lie side-by-side is clearly no coincidence. Sadly (for Suede that is, I really couldn't care less), the momentum soon comes crashing to a halt with the mildly irritating Streetlife and the criminally uninspired pairing of Astrogirl and Untitled. From here, the album limps on admirably and while One Hit To The Body offers a brief moment of sanctuary, it is clear that the damage has already been done.
Where Suede go from here is anyone's guess. A "Greatest Hits" record/tour is one option but if A New Morning performs as badly as I suspect it will, another studio album for Epic looks unlikely. Still, there's always the pub circuit...
10 October, 2002 - 23:00 — David Coleman