Music Reviews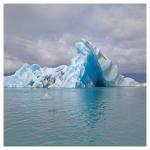 Surfer Blood Snowdonia
(Joyful Noise)

The run of luck Surfer Blood have had over the last few years would have been enough to side-line just about any other band. Starting off with a great deal of promise with the release of their still rightfully praised debut, 2010's Astro Coast, they signed with Warner Bros two years later.
Just as it seemed they were on the verge of delivering on that promise, frontman and primary songwriter John Paul Pitts was arressted for (but not charged with) domestic battery before recording began for their 2013 major label debut, Pythons. The fallout over the incident rendered them damaged goods and his tumultuous relationship inspired most of the lyrics for the songs on Pythons, resulting in an album full of tension and bitterness that made for a somewhat uncomfortable listen.
But the bad luck didn't end there. A year later the band were dropped from Warner Bros and returned to the indies for 2015's underwhelming 1000 Palms. Bassist Kevin Williams parted ways after its release and original guitarist Thomas Fekete left shortly after its announcement due to being diagnosed with a rare from of cancer that he succumed to a year later. As if that weren't enough, Paul Pitts's mother was diagnosed with breast cancer.
All things considered, it wouldn't have been surprising if Surfer Blood had chosen to put out a grim record in repsonse, which isn't to say that Snowdonia isn't without its moments of heartache. Pitts writes about some pretty personal topics, from his mother's struggle with cancer (Carrier Pigeon) and aging and the passage of time (Matter of Time), to coming to terms with the loss Fekete's on Six Flags in F or G. But where those kinds of songs woud have been given a bleaker and even bitter treatment just a few years ago, here, even the most melancholic of moments are almost brimmng with a sense of optimisim.
Six Flags in F or G sees them shifting from rolling spaghetti-western post punk to a soaring sunshine-pop finale that functions as a loving and fitting tribute to Fekete, and as heartbreaking as Carrier Pigeon is, it spends its time brimming with love and admiration rather than wallowing in self-pity or bitterness. Though they never wander far out of their comfort zone, Snowdonia finds them playing around a little with their formula.
Matter of Time and Frozen recapture some of the messy exhuberance of their debut and the title-track finds them stretching out into gauzy, kraut-influenced pop.This new version of Surfer Blood at times almost resembles the loose adventerous band they started out as if only a little less messy.
New members guitarist Michael McCleary and bassist Lindsey Mills bring a much-needed renewed sense of spirit and energy to the fold with Mills' contributions in particular standing out. Not only do she and drummer Tyler Schwarz form a steady foundation, but her playing is also playful and loose, and her harmonies bring additional brightness to the music. Still, for all of its buoyancy, Snowdonia is the work of a more mature and reflective band and its loosness occasionally feels restrained by the pleasant if not slightly indistinct take on indie rock that they have offered up over the past couple of albums.
But that shouldn't overshadow one of the more important aspects of Snowdonia: for an album steeped so much in coming to terms with loss and grief, with finding redemption, and with starting anew, it captures Surfer Blood doing something they haven't done in years, and that's have fun making music.
3 April, 2017 - 04:57 — Jeremy Monroe