Music Reviews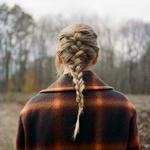 Taylor Swift Evermore
(Republic Records)

When we first heard from Taylor Swift in 2020, she had created an album that would sit at the pinnacle of her career. July's surprise release Folklore wasn't a sonic pivot for pivot's sake; it was an expansion of Swift's established strengths into a new backdrop. Forget the boring arguments about Swift appropriating cottage-core and dressing up in folk sheen; the songs were beautiful and moving, and that's what mattered. Only a few months later, Swift returns to the well and gives us Evermore, a strengthening of what was found on Folklore. By using the comforting musical territory from its predecessor as a backdrop to explore old relationships, new thematic ideas, and haunting songwriting, Evermore acts as a rare sequel that improves upon the initial piece of art.
Considering Folklore's success, it would make sense if Swift didn't want to change up the personnel that helped create it—as she brings back the commendable production of both Jack Antonoff and Aaron Dessner of The National. And while Antonoff is one of the strongest pop songwriters currently working, it's somewhat of a blessing that his choppy, punchier style has been relegated to the backseat here. Throughout Evermore, Swift's backs her stark storytelling with plucked guitar lines, light piano chords, and the occasionally swirling synth. This is pretty much exclusively thanks to Dessner, who's an incredible fit for Swift's most meditative and steady album.
From the rejected marriage proposal that appears at the climax of Champagne Problems to the emptiness that comes when you know that you deserve better on Tolerate It, Evermore is full of depressing reflections on former and current relationships. The album opens with the prickly Willow, a song that captures the hopeless tension of infatuation as Swift frames the developing situation: "Wherever you stray, I'll follow." Despite the undercurrent of anxiety that comes with Willow's interlocking acoustic guitars and tapping percussion, it's one of the most upbeat songs to be found with side A. No matter what song you cue up, you're likely to find a murmur of sadness sitting somewhere within Swift's narratives or Dessner's wistful instrumentation.
In fact, it's almost relieving when a hint of joy sneaks in. With the rolling Dorthea, Swift carries a warm reverence that isn't quite found anywhere else on this album. Long Story Short showcases the calm that comes with finding the right partner, while Gold Rush flutters with a glassey quality before resolving into a swooning b-section. Nothing is as exhilarating as No Body, No Crime, a tale of revenge on a friend's cheating husband. It features the album's best chorus, but a song like this isn't really what Evermore is about. Even though we get a catchy moment of goofy, snarling country midway through, the album is a result of the emotional clarity that a year in quarantine provided. Swift has written about curdling relationships splendidly in the past, but there's a new dimension to her writing that wasn't there before. Onward.
31 December, 2020 - 07:29 — Ethan Gordon